Wednesday July 2, 2008
Flap Drilling (Flaps)
2.0 Hours
I began tonight by clecoing on the top skin of the left flap and drilling everything.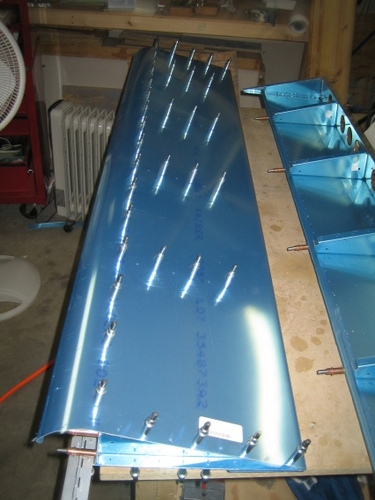 I drilled the hinge to the right flap.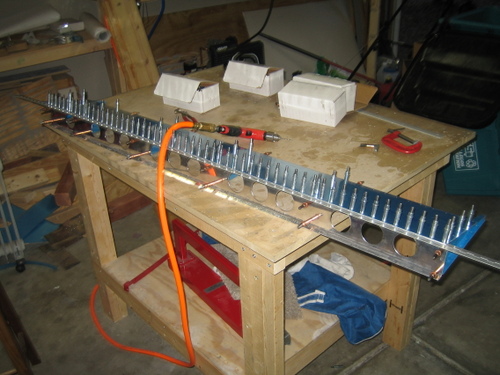 Top skin is on the right flap and all the holes are drilled.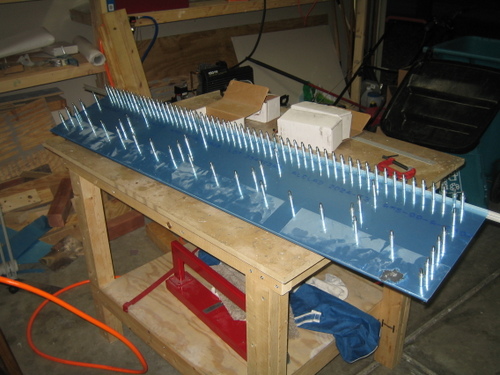 Finally, I started fabricating these little brackets that help attach the flap to the fuselage eventually.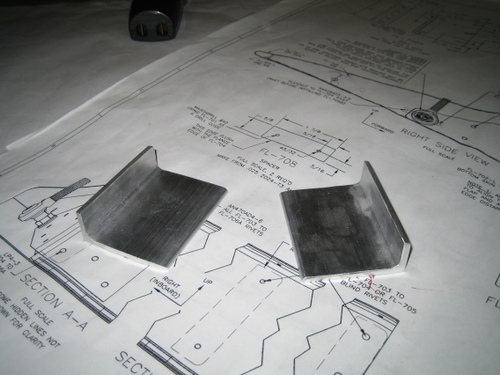 I was tired and called it quits a little early.