Friday March 2, 2007
Left Elevator C'Sinking, Priming (Left Elevator)
2.5 Hours
This afternoon, I dimpled a few remaining things, like the counterweight skin.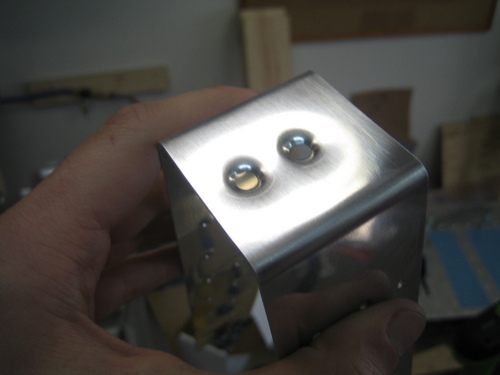 And I countersunk the counterweight itself.
I also countersunk the trim spar where the hinge will prevent it from being dimpled.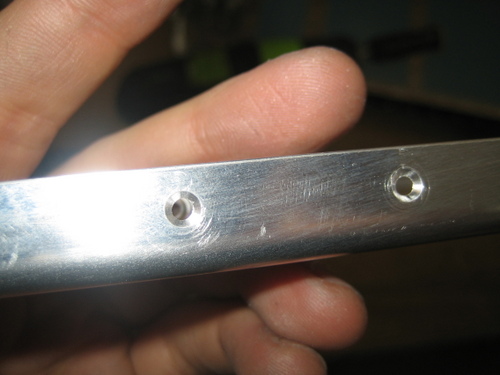 Then I started prepping everything for priming. Later this evening, I finished prepping and then primed.