Pictures Of Me Working on the Project
The FAA wants to see evidence that the plane was amateur built. Well, here's a series of pictures of me working on the plane.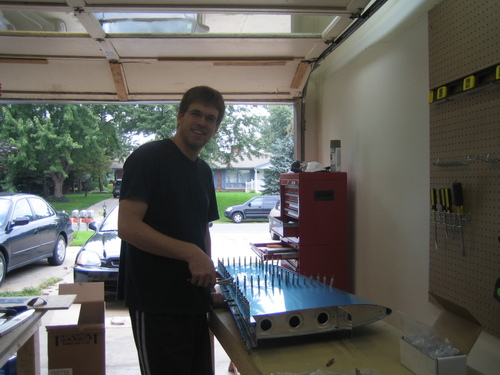 04/09/2006 - Working on the HS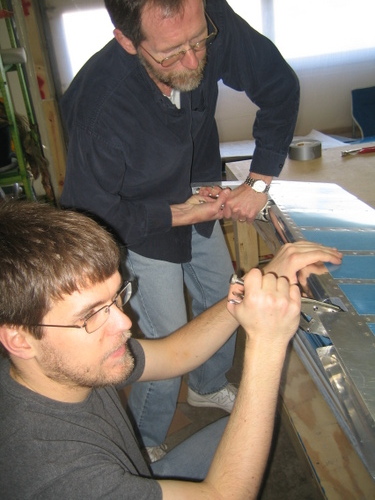 03/11/2007 - Rolling elevator leading edge with my dad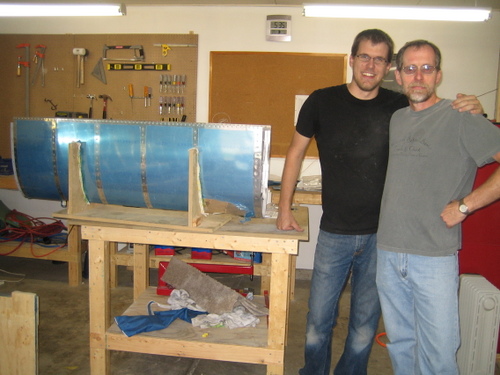 08/08/2008 - After riveting a leading edge section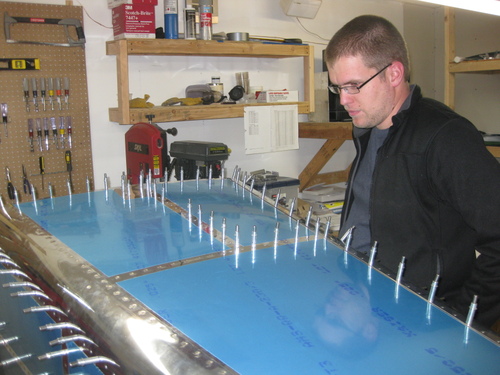 11/03/2009 - Contemplating the bottom fuselage skin riveting we had just done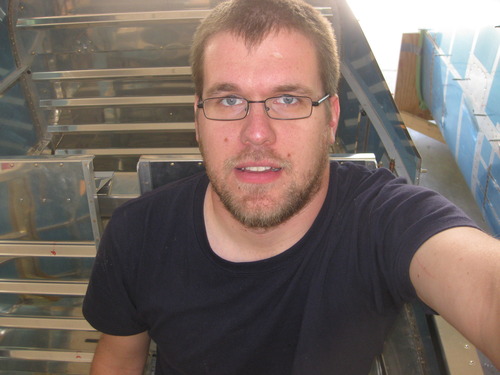 05/24/2010 - Sitting in the fuselage for the first time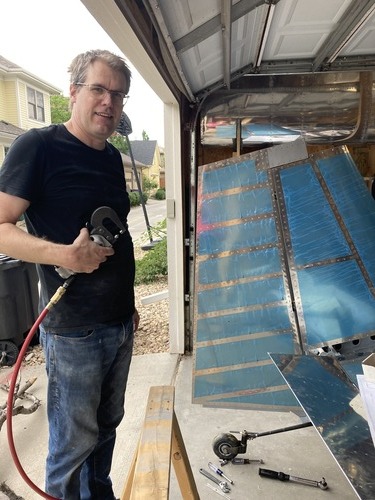 09/11/2021 - Dimpling holes on the rudder top for the faring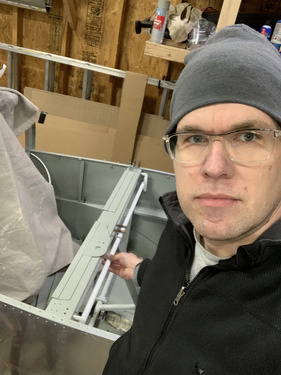 01/02/2022 - Working on the canopy latch mechanism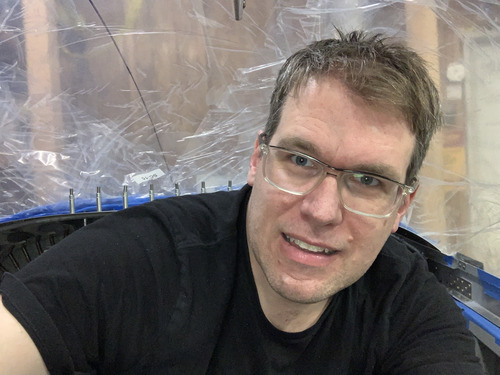 03/12/2022 - Inside the canopy bubble for the first time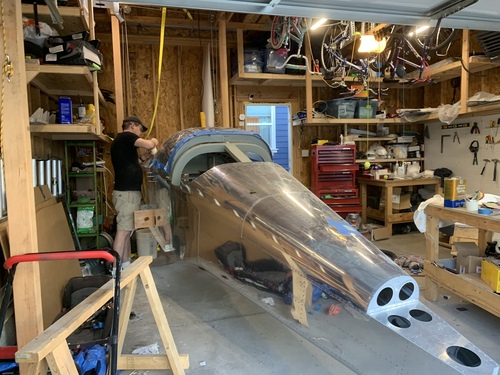 06/15/2022 - Canopy front molding.