Tuesday November 3, 2009
Began Riveting Aft Fuselage (Aft Fuselage)
0.8 Hours
I flipped the aft fuselage upside down in preparation for riveting the bottom skins.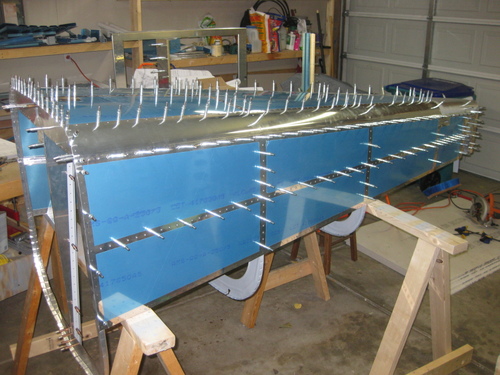 And half an hour later, we'd finished half of the bottom. Here is my lovely, amazing assistant.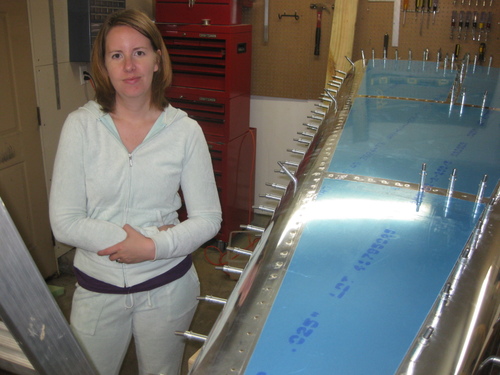 And yours truly, thinking about the work left to do!