Sunday March 11, 2007
Left Elevator Leading Edge Rolling, Wing Conduit Holes
(3.2 Hours Left Elevator, 2.7 Hours Wings)
5.8 Hours Total
I finished the trim tab stuff last night, so it was time to roll the leading edge of the left elevator. My dad came over to help me out. Emily caught a few pictures of us working on the bends.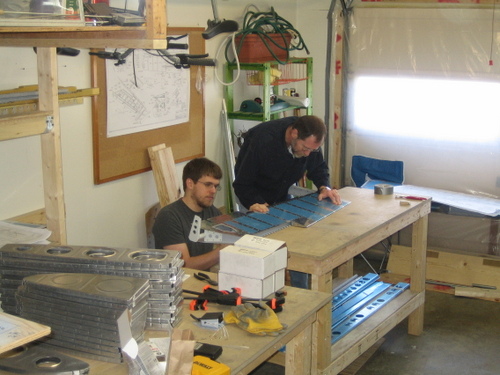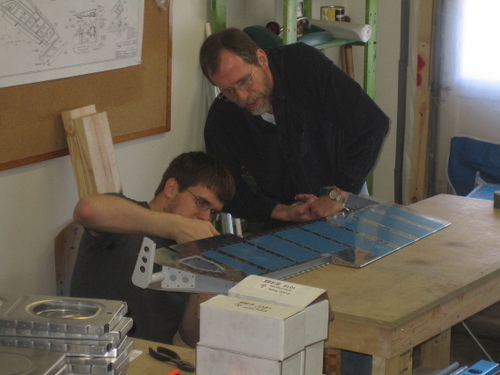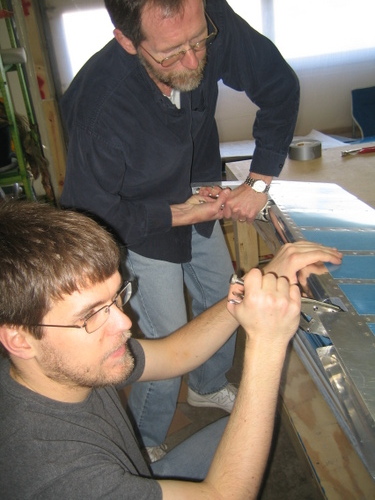 We worked faster than last time and the bends came out better!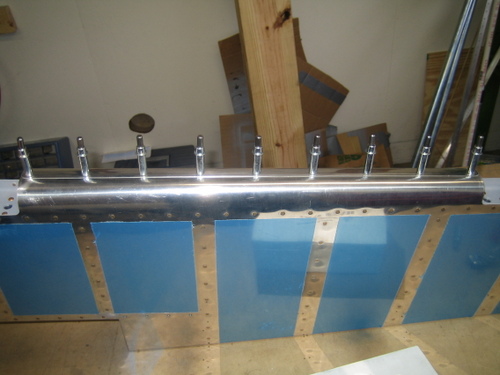 To match aesthetically with the right elevator, we drilled extra holes and put in extra blind rivets.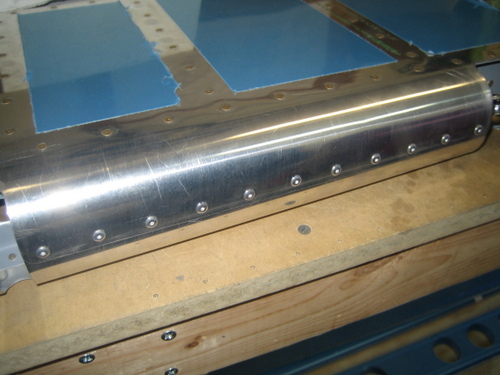 The left elevator is done (mostly)!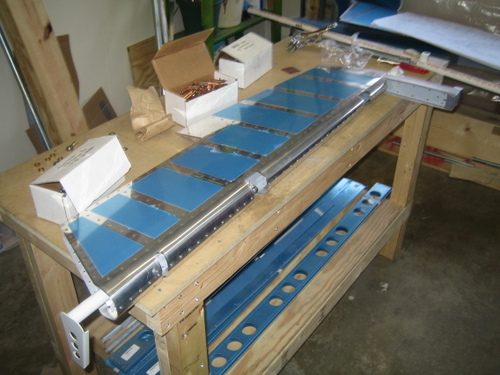 Later, I started working on adding holes for wiring conduit to my wing ribs. I used one of Van's recommended locations for the conduit and drilled 3/4" holes using my unibit.
Then, I constructed this little tool out of small PVC piping. It has a notch in the end to fit the eyebolts that attach the elevators and rudder to the fixed structure. You use the tool to screw the eyebolts into their nutplates without damaging the bearings.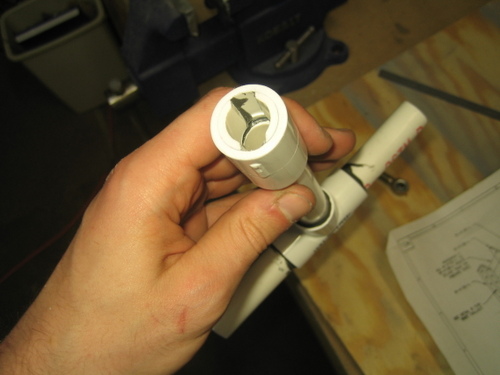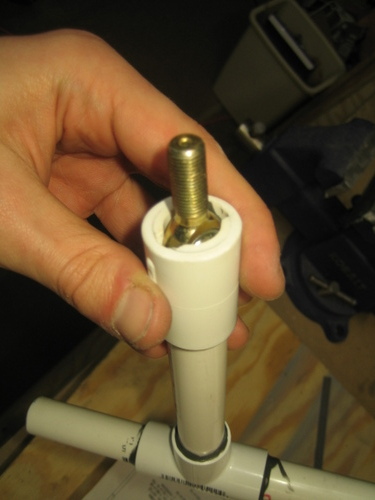 Finally, I spent a little while trying to attach the left elevator to the horizontal stabilizer. I couldn't figure out how to get the AN3-7A bolts into place with the elevator stuck up against the HS. Tomorrow...