Monday March 5, 2007
Wing Rib Deburring, Flanging (Wings)
4.0 Hours
Since I'm now waiting on a replacement trim tab, I finished deburring wing/tank ribs tonight. Here are the last few fuel tank ribs I did.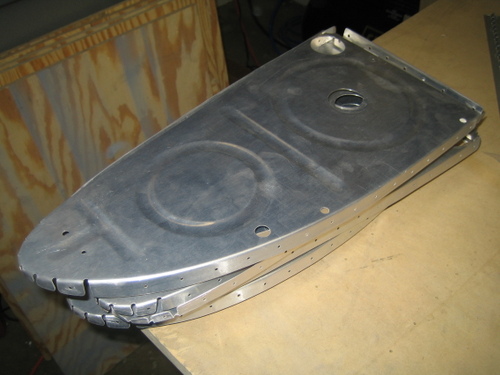 Then I started flanging ribs. The idea with flanging is to get the "flange" of the rib (the part that will eventually lay flush with the skin) to be at exactly a 90 degree angle to the "web" (inside) of the rib.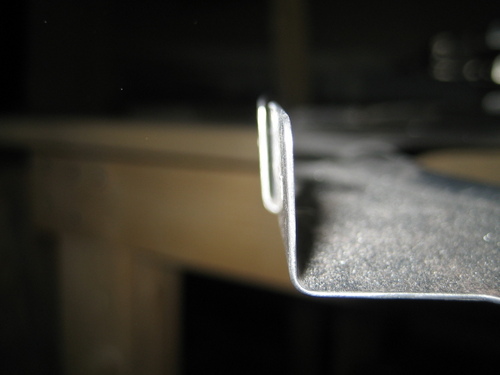 You use these seaming pliars to bend the flange to perpendicular. I use a square to check the angle, but I was getting pretty good at eye-balling these things by the time I quit for the night.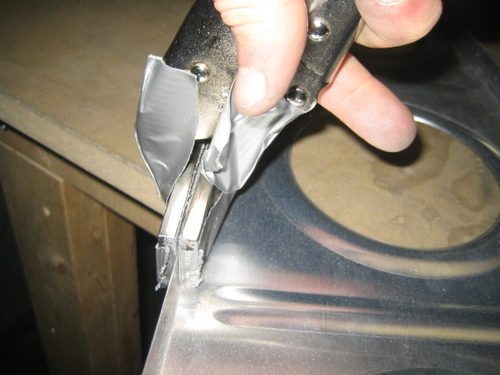 These are the ribs I did tonight. I'm just over 1/3 of the way through flanging.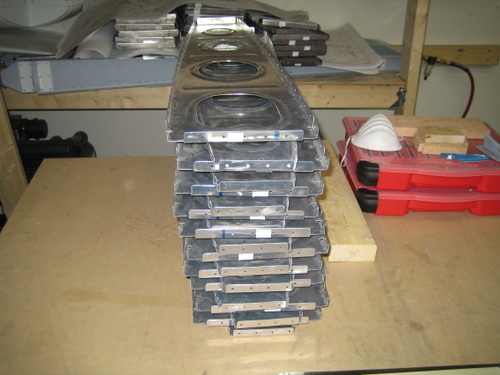 After flanging, comes fluting!