Wednesday March 21, 2007
Right Wing Riveting (Wings)
2.5 Hours
My dad came over tonight and helped me rivet the main wing ribs to the main wing spar. I shot and bucked and they came out decently. I drilled out one rivet that I smiled badly.
The gunk you see on the spar in this first shot is residue from the masking tape, not damage or something.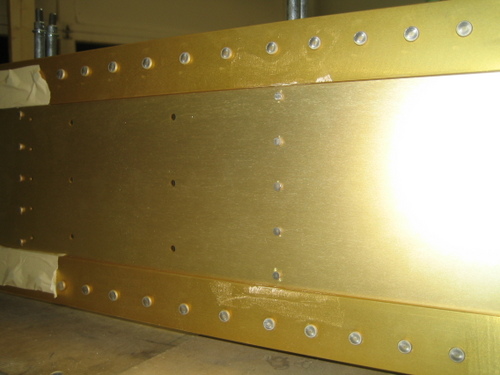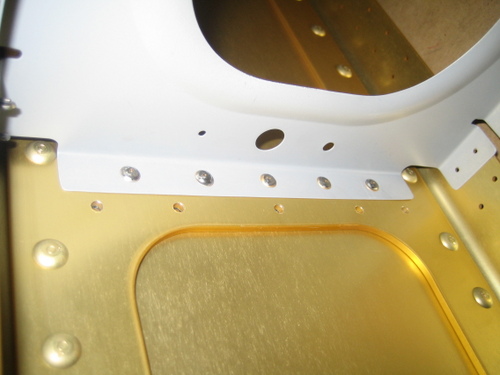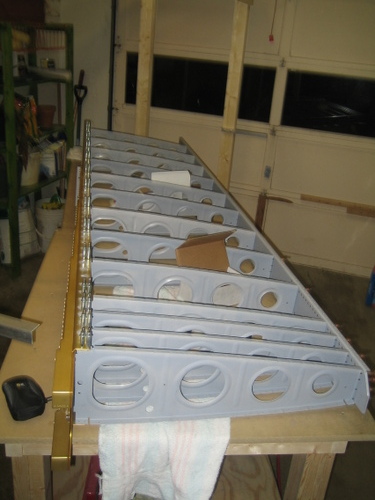 We had masked off some of the reinforcement bar on the spar to protect against damage from the bucking bars and the tape turned out to be very difficult to remove. I spent the rest of my evening removing tape and tape residue from my spar.