Saturday May 3, 2008
Fuel Tank Fit, Scarf Joint
(0.3 Hours Fuel Tanks, 0.4 Hours Wings)
0.8 Hours Total
I read someone's idea on VAF on how to tighten up the fuel tank to leading edge joint. They suggested using the edge rolling tool to slightly roll the fuel tank skin down toward the joint plate. So I removed the fuel tank, rolled the edges, and reinstalled it on the wing. I may have overdone the edge rolling on the top of the fuel tank just a bit, but the fit is much better.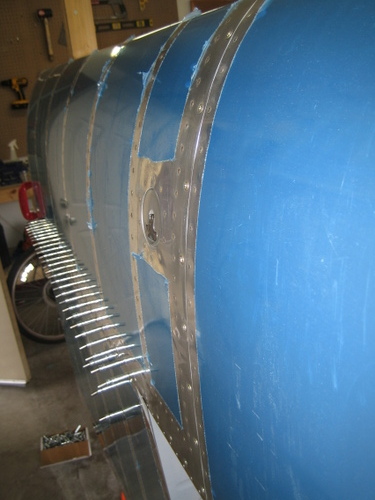 Then, I spent a few minutes working on the top wing skin scarf joints with a medium file.