Tuesday June 24, 2008
Built Wing Cradle (Wings)
Tonight, I built the wing cradle, per the Van's drawing for the most part. It was just a lot of cutting wood and screwing stuff together. Then Emily came out and helped me lift the wing into the cradle.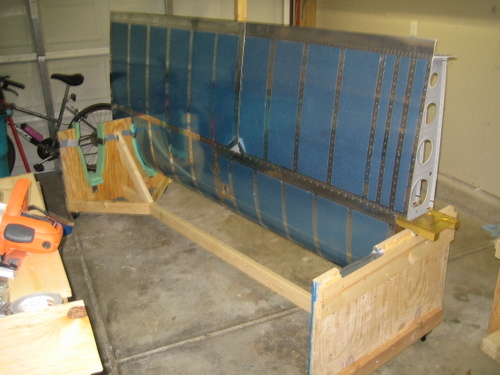 It has room for the other wing once it's done, too.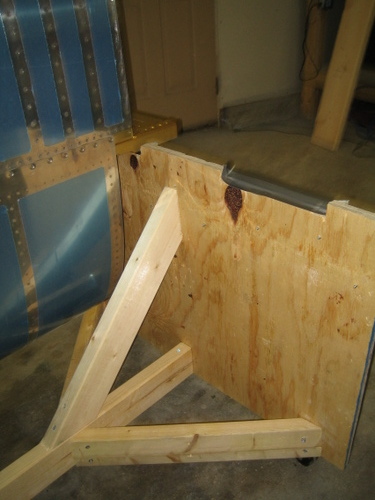 Lots of foam padding in the leading edge cutout to keep things from getting dinged or misshaped in any way.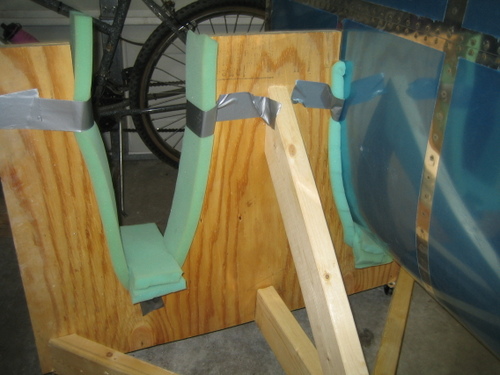 This is a new perspective that I'm not used to seeing! In fact, I found a couple of more rivets connecting the rear spar to the outboard top skin that were too short. I drilled them out and I'll re-squeeze them properly tomorrow. I also noticed some under-driven rib to top skin rivets that I'd like to drive a bit more. I'll get Emily to come help me with that one day.
The wing jig stands empty in anticipation of the left wing.