Friday June 27, 2008
Left Wing Skeleton Prep (Wings)
2.2 Hours
So I got out to the shop this afternoon all ready to get to work on the ailerons. I promptly dimpled one of those aileron spar reinforcement plates in the wrong direction. They aren't symmetrical, so I have to replace it. Unfortunately, I don't seem to have any .040 scrap laying around, so it'll have to come from Van's.
Oh well, onto the left wing!
I started clecoing the left wing skeleton together.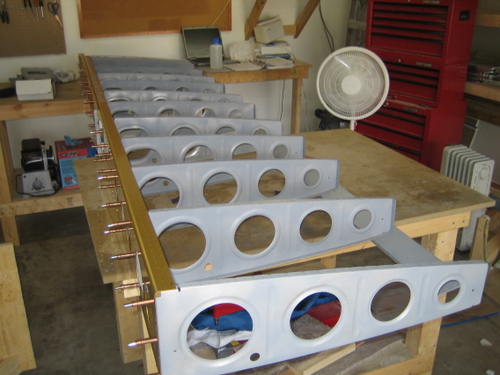 I noticed this issue on about half of the 14 ribs on this wing. This rivet on the main spar prevented the rib flange from sitting flush. I removed the problem ribs and ground them down slightly to remove the interference.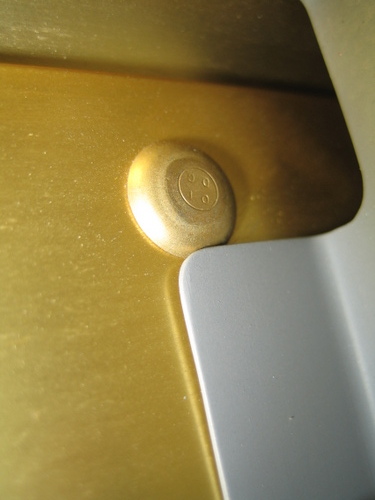 Later this evening, since Emily was too tired to help me rivet the ribs to the main spar, I squeezed the rib to rear spar rivets. You have to pay careful attention to the different rivet call outs along this length. I have to say, though, that it's nice working with beefy 1/8" rivets.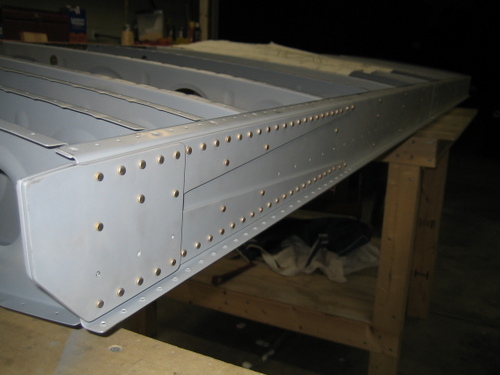 I also removed this piece of angle from the right wing and installed it here on the left. This is what holds up the outboard end of the wing when it's sitting in the jig.