Monday July 7, 2008
Left Wing Drilling
(0.2 Hours Ailerons, 2.7 Hours Wings)
2.8 Hours Total
Replacement parts from Van's arrived today: the replacement lens for the landing light, replacement wing walk doubler for the left wing, and replacement aileron hinge attach doublers.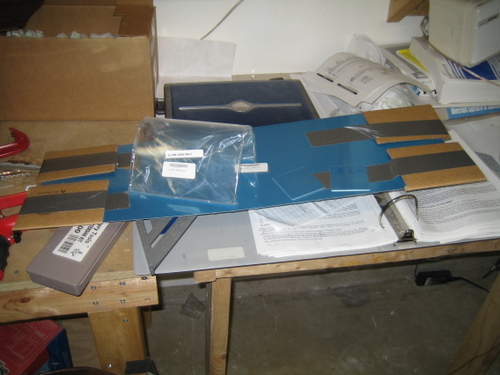 The shop was a disaster area after my epic work session yesterday, so I spent about half an hour cleaning up.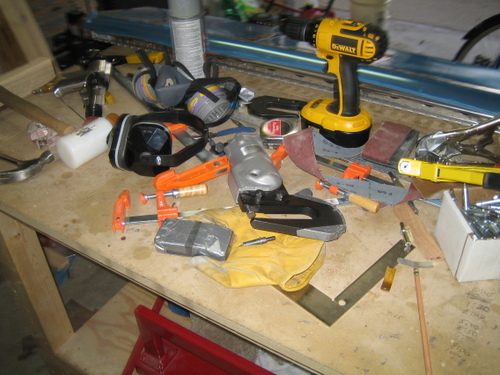 Then I match drilled and deburred the replacement aileron doubler. After I took this picture, I primed it.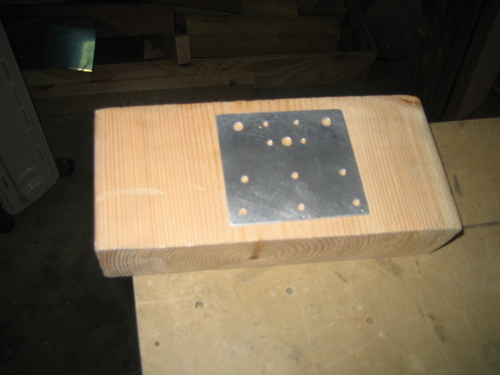 Next, I trimmed the wing walk doubler to the correct size and drilled it to the inboard section of the top inboard wing skin.
Then, I clecoed the top wing skins on the left wing skeleton and drilled all of the holes.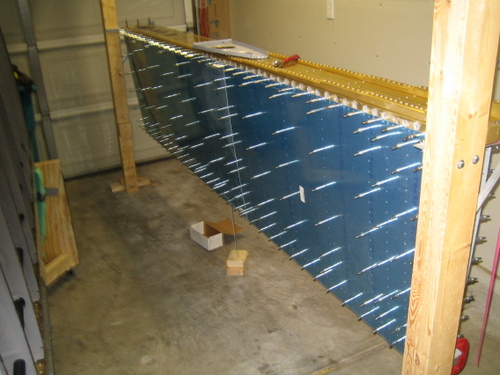 I got the bottom skins clecoed on, but I still need to drill them.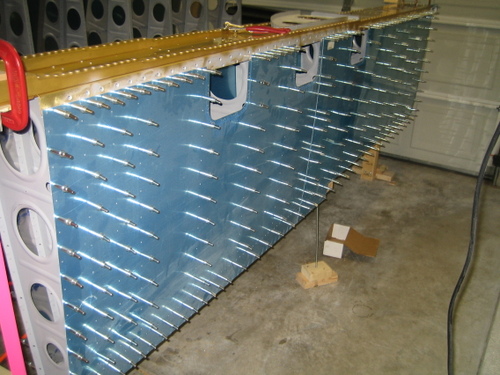 My right hand is mega-sore from all of the cleco pliar use.