Tuesday July 8, 2008
Left Wing Drilling (Wings)
3.0 Hours
Tonight, I final drilled the left wing's bottom skins to the skeleton and then immediately removed them.
I had previously clecoed the leading edge together, so I was able to quickly get that in place on the skeleton.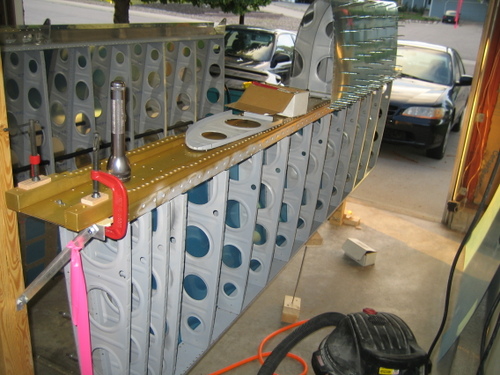 Then, I carefully match drilled the inboard-most leading edge rib together with the joint strip that provides support for the fuel tank. Both the rib and the joint plate come without holes. While I was at it, I final drilled the rest of the leading edge.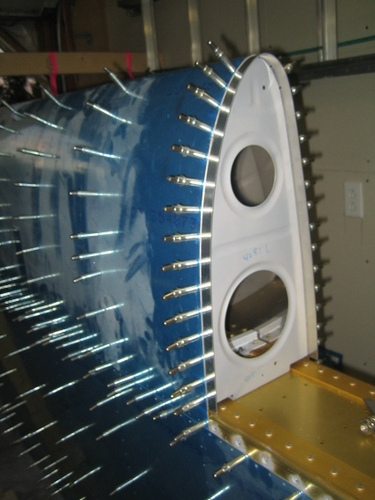 Next, one of the crappiest parts of wing construction: clecoing the fuel tank together. It's a pain, because the fuel tank skin is very thick and it's difficult to push the ribs far enough down into the nose of the skin to get the clecos in.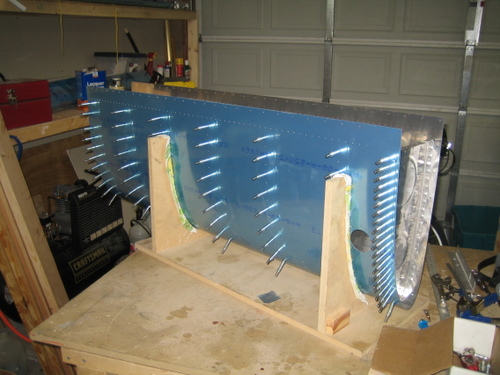 Here's the baffle clecoed in place on the tank. I'm following Dan Checkoway's method for drilling the fuel tank Z-brackets again and this is how the process starts.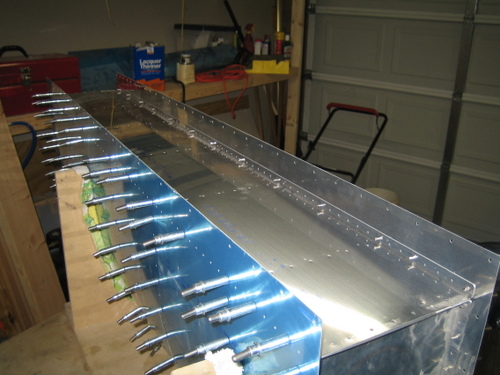 The next step will be to drill the bottom flanges of the Z-brackets.