Tuesday July 15, 2008
Riveted First Left Fuel Tank Rib (Fuel Tanks)
1.6 Hours
I had my tech counselor visit this evening from a great guy named Dave Biesemeier. He took a careful look over the work I've done and couldn't find anything that I needed to fix. That was good! We chatted for a while about plane stuff and then he took off.
It felt good to have that positive reinforcement that validates my work.
Later, I got stuff prepped and Emily helped me rivet the first interior fuel tank rib into place.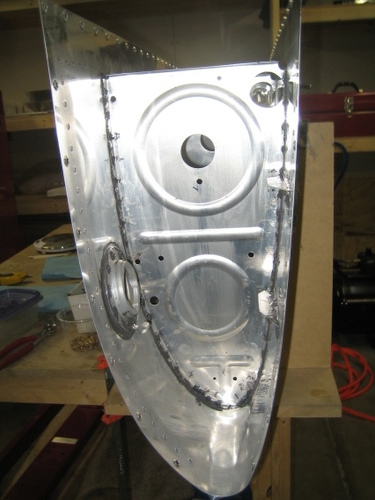 Yippy.