Sunday August 10, 2008
Attached Left Leading Edge To Wing (Wings)
2.0 Hours
This afternoon, my Dad helped me prep for riveting the leading edge to the spar. He deburred spar holes while I countersunk.
Then, we re-leveled the spar, set the leading edge in place, and got to work on the spar to rib rivets that gave Emily and I some trouble on the right wing. Unfortunately, I forgot to double-check the flanges on the ribs prior to riveting and some of them are puckering up (lifting up from the spar web) quite significantly. I may decide to drill these rivets and re-set them. A call to Van's is probably in order.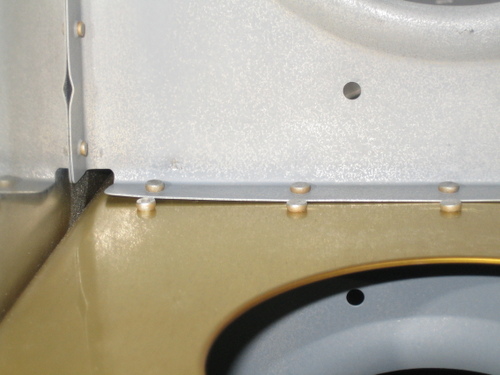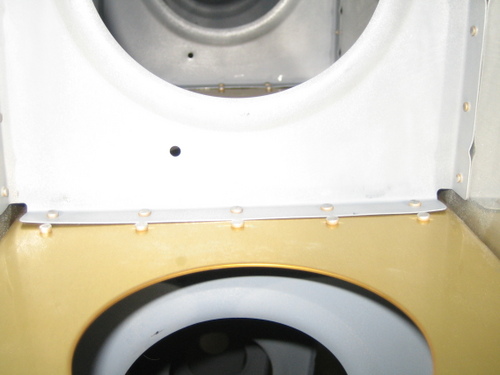 Update (9/30/08): Ken at Van's said to build on--the cure might be worse than the disease in this case and it's very unlikely that it would cause any trouble in the long run.
By the way, the things that have been keeping me away from the plane are being finished today, so I should be able to get back to work very soon!