Tuesday August 8, 2006
Tools (Purchases)
I unpacked and inventoried the Avery tool kit on Monday. It turns out that the pneumatic squeezer, the three yokes, and the air drill are all on back order. Everything else is here.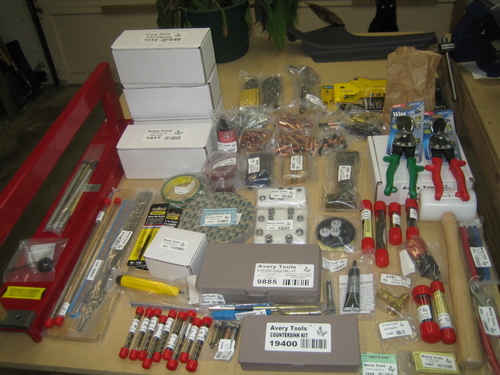 I still need a place to store it all. I'm thinking about getting a cheap rolling tool chest.
There's still no sign of the empennage kit...but only two and a half weeks until the Emery workshop in Pittsburgh.