Friday December 12, 2008
Fuselage Arrives, Begin Firewall
(1.5 Hours Firewall, Fuselage)
1.5 Hours Total
So, last night, to my surprise, there was a message on the answering machine from Fedex Freight to let me know that my fuselage was arriving in Denver today. It shipped on Wednesday...that's fast! I called them back and they set up a delivery time for this afternoon.
Just before 4pm, the crate was sitting in my garage. I'd lined up some guys to help me carry it in, but it turned out (contrary to what the lady at their office told me last night) that the truck had a lift gate and pallet jack, so the driver did it all himself. Thanks, Gary, Joel, and Peter for being willing to help!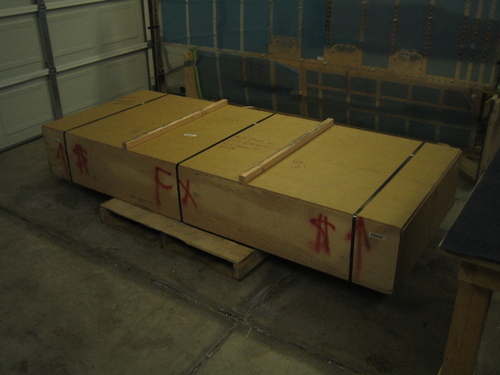 The crate had no external damage and when I cracked it open, here's what I saw.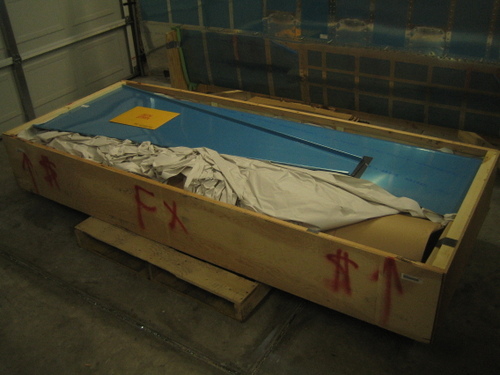 Fuselage parts are everywhere!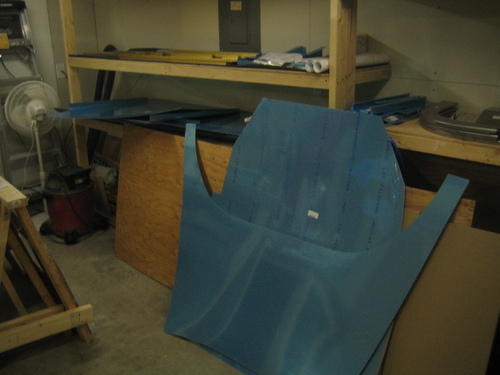 More parts...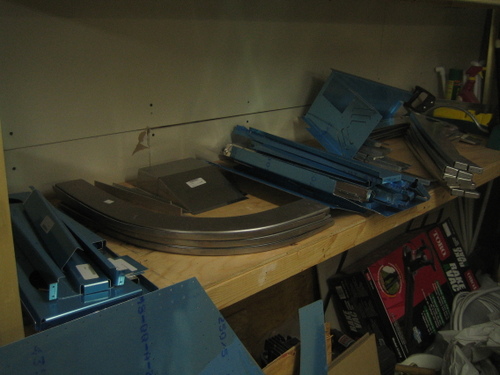 This kit, although slightly less expensive than the wing kit, has far more individual pieces.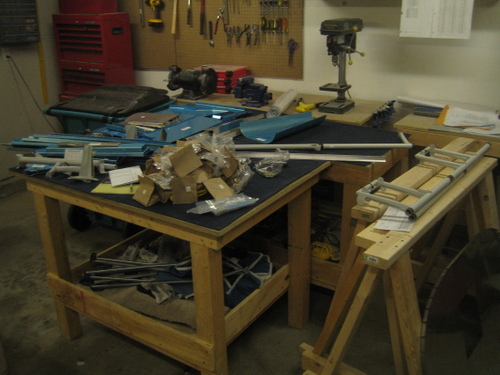 A crazy amount of hardware. I need to go get more little parts bins for all of this stuff.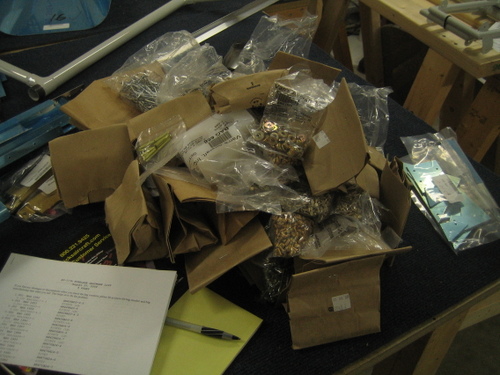 After about 3 hours of unpacking, sorting, and cleanup, I got to work on the firewall. Here, I've mostly finished shaping my first F-601J angle piece. Using the hack saw is getting old...I'm pretty sure I'll pick up a band saw ASAP.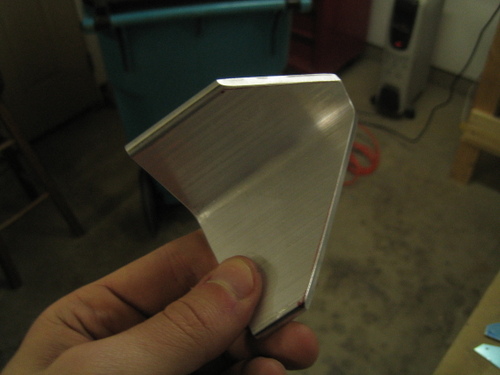 I started figuring out how all of the stiffeners get laid out on the firewall.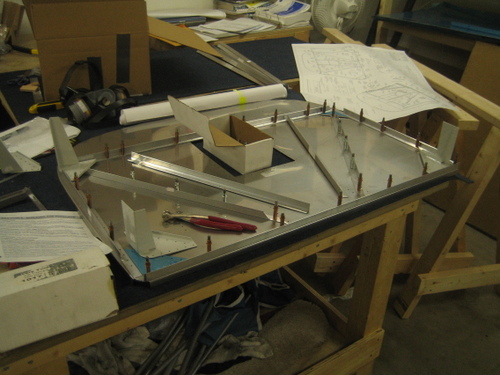 Here's a closeup of the top right corner. There's a few more pieces that go here before it's done.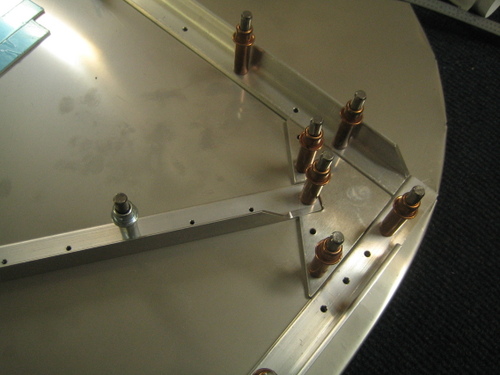 Once I've got all of the stiffeners, gussets, and other miscellaneous pieces fit, I'll final drill everything.
It's AWESOME to finally be working on the fuselage!