Friday December 19, 2008
F-704 Control Column, Nutplates (Bulkheads)
1.0 Hours
The bushings that connect the control column to the sticks are supplied a bit long, so you chuck them in your drill press and pull them down onto sand paper until the fit is perfect. This keeps the ends square.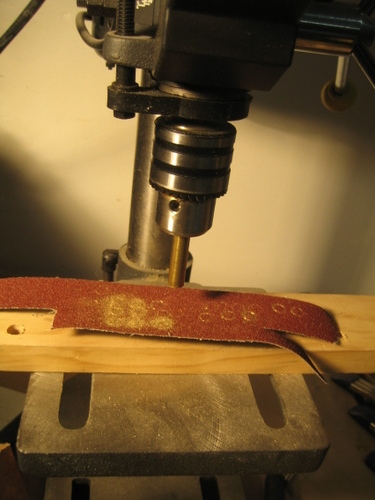 Here are the control column and sticks temporarily mounted to the aft F-704.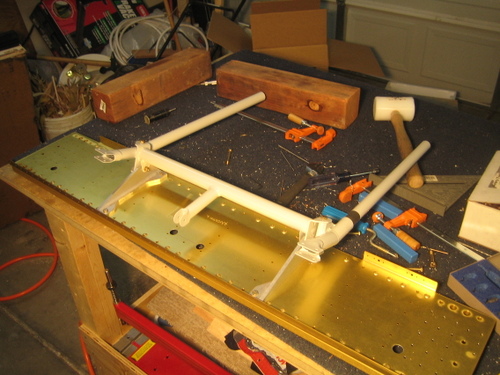 I removed the control column assembly and mounts from the bulkhead and started working on the top flange nutplates. The masking tape prevents shavings from getting in the crevice.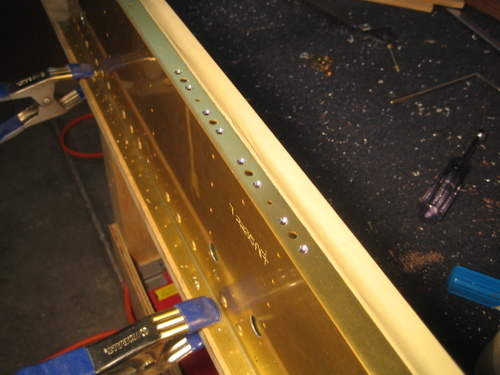 After the holes were countersunk and deburred, I riveted the nutplates on. I still need to do this for the forward F-704 bulkhead.