Friday August 11, 2006
Empennage Kit Arrived (Empennage)
I ran to Benton Harbor after work today to get a few more items for the shop:
A wall clock, a moisture filter for the air compressor, some gloves and goggles, and various other odds and ends.
Then, at about 4:20pm, guess who showed up?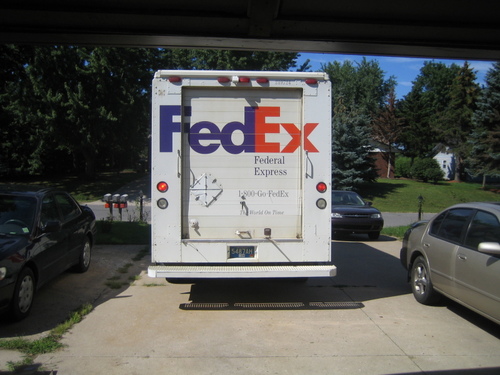 He brought gifts...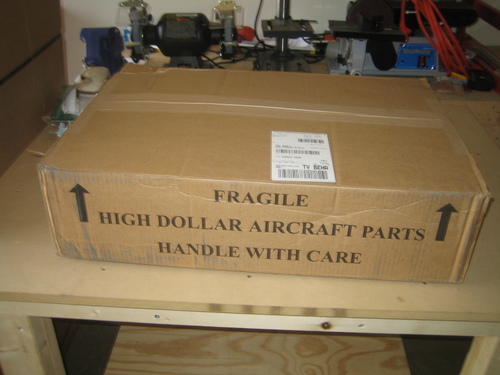 I spent about an hour and a half inventorying the two packages. The people who pack these things are geniuses. There's no way I could get it all back in the way it came out.
Everything is there--nothing is back ordered. I ordered the electric trim option and that came as well.
The fiberglass parts and a bunch of ribs, etc.
There are a lot of rivets and fasteners.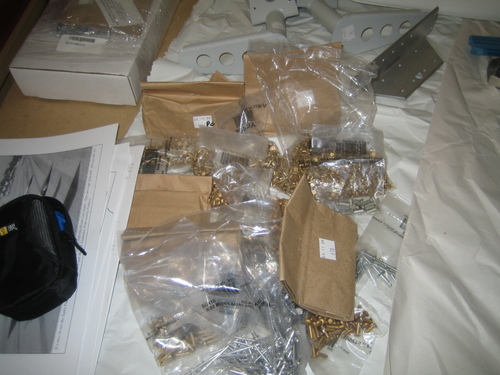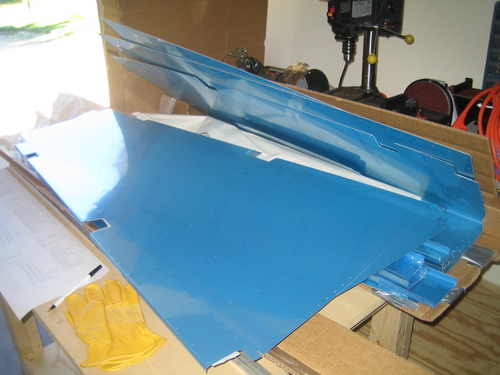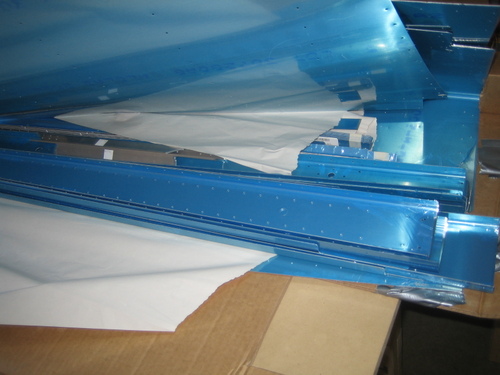 I checked my e-mail after I got in from the shop to find a message from Nicky Emery letting me know they had to cancel their August workshop due to lack of interest. Doh. Luckily, I'd read on the VAF boards that there's going to be an EAA SportAir workshop at Oshkosh the same weekend, taught by none other than Dan Checkoway. I immediately filled out the online registration for that workshop and am now praying that it isn't full. If that works out, it will actually be a shorter drive than going to Pittsburgh for the Emery program.
I'm ready to start on this plane, but I don't want to do it without the workshop!