Sunday January 4, 2009
F-707 Bulkhead (Bulkheads)
1.3 Hours
Until I hear back from Van's on the F-706 problem I posted about last time, I'm gonna hold off on it. Also, recall that I'm waiting on a replacement piece of aluminum before I continue on the F-705. So, I proceeded to the F-707 bulkhead, which is very simple. It's just two halves that get riveted together.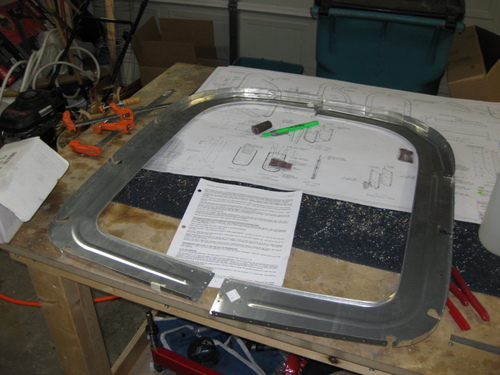 I spent the entire time today deburring the edges and fluting.