Tuesday June 2, 2009
Finished Riveting F-706 Bulkhead (Bulkheads)
0.8 Hours
I drilled out one of the rivets where the flange was lifting and then finished all of the riveting in this area in the center lower part of the F-706 bulkhead. The vertical F-728 channel is not riveted at this point in the construction.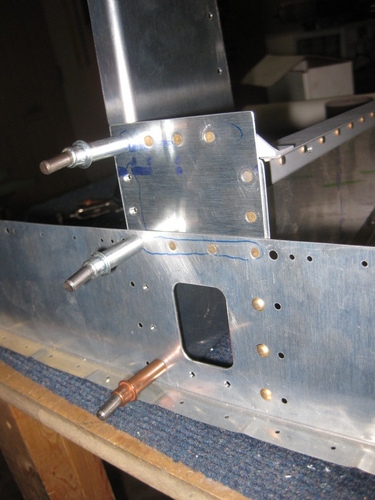 I drilled and riveted the F-706 sides to the F-706 bottom.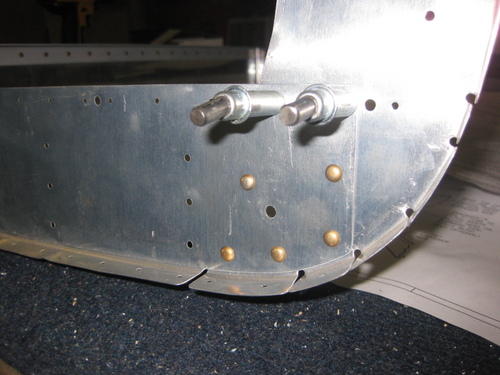 F-706 is done for now...