Thursday June 11, 2009
More F-705, F-711 Misc (Bulkheads)
0.5 Hours
I prepped and primed the other end of the F-705 bar.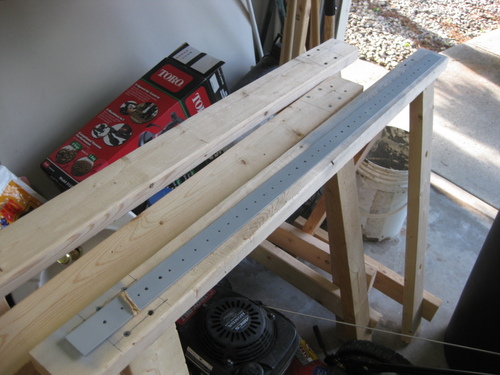 I also started fabricating this piece of angle for the F-711. The ends have to be tapered a little bit and then it needs to be back-drilled to the bulkhead.