Sunday June 14, 2009
Finished F-711, F-712; Started Longerons
(2.0 Hours Bulkheads, 1.3 Hours Longerons)
3.3 Hours Total
I riveted the F-711 bulkhead together. In order to get the rivets along the bottom end of the bulkhead, I had to bend those tabs out of the way.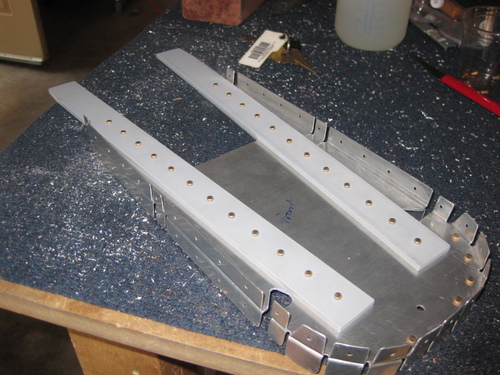 Then, I fabricated this F-711 angle piece.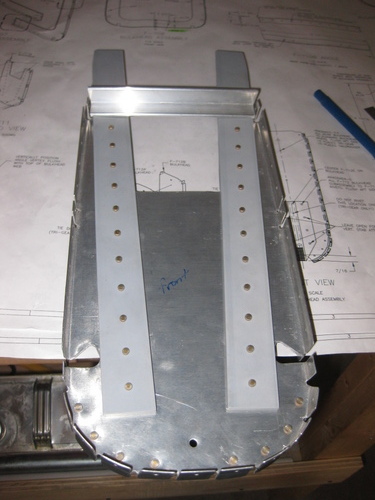 And back-drilled it to the F-711 bulkhead. This is done for now.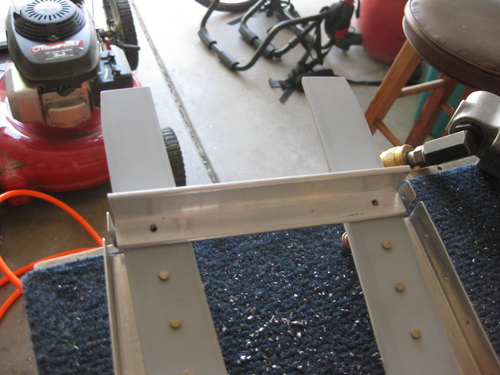 Then, I drilled, deburred, and riveted the F-712 bulkhead. This is the aft-most bulkhead in the plane--the vertical stabilizer sits flush against the aft side of this. Therefore, the rivets are flush on the aft.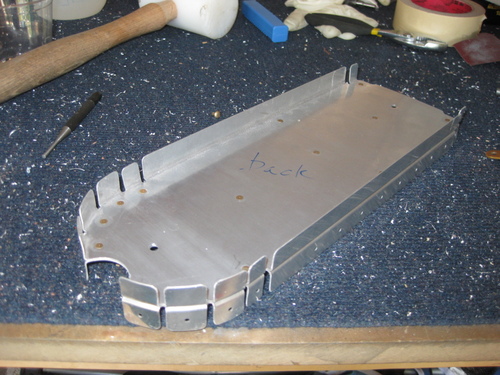 Then, after some serious cleanup, I pulled the longerons down from the ceiling and carefully inspected them. They've been through a couple of moves and gotten banged around a bit, but they are in very good condition.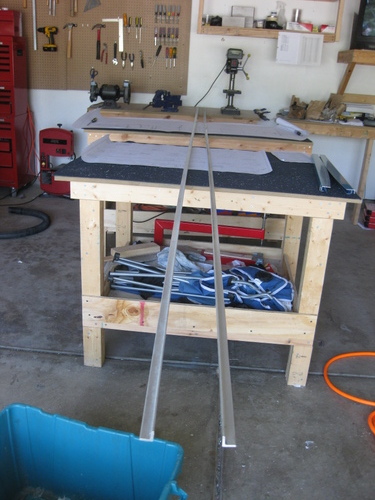 After double checking the measurement, and having Emily come sanity check them, I cut them to length. Here they are cut and labeled with measurements.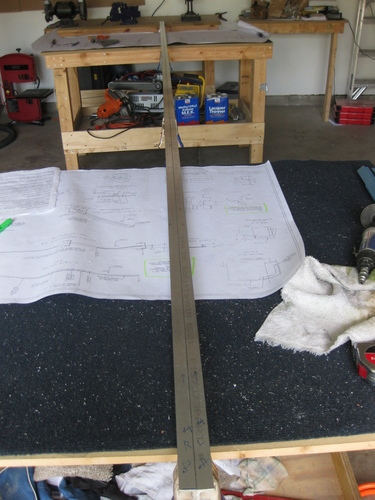 The next job is to start bending them per the plans. Some people say this is no fun at all, but we will see.