Tuesday June 23, 2009
More Aft Bottom Skin / Tail Spring (Aft Fuselage)
0.8 Hours
I picked up some miscellanea from Home Depot this afternoon.
So here's part of what I'm working with on this aft skin. You have to cut and trim this slot so that the tail spring support will stick out without rubbing the skin.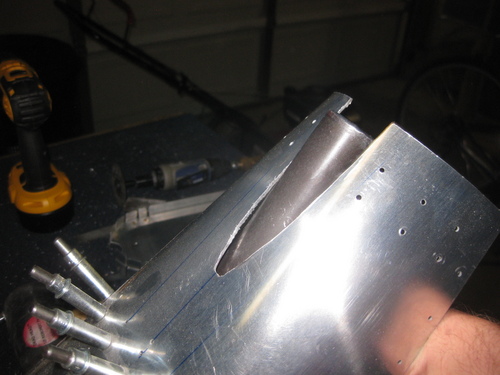 After many iterations of trimming, I managed to cleco the whole thing together somewhat loosely.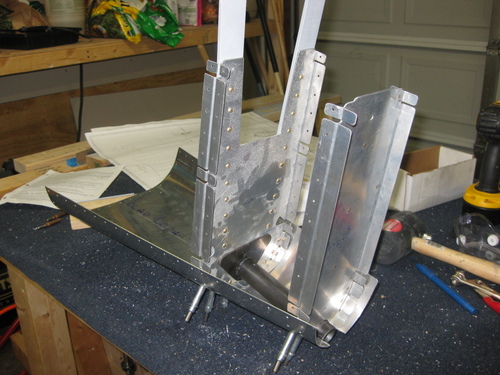 It's getting close. Still need to make some minor trims.