Saturday July 4, 2009
Aft Fuselage Deburring, Dimpling (Aft Fuselage)
2.8 Hours
Nothing too exciting today; just more deburring and dimpling.
I finally got all of the aft fuselage pieces deburred. Yay!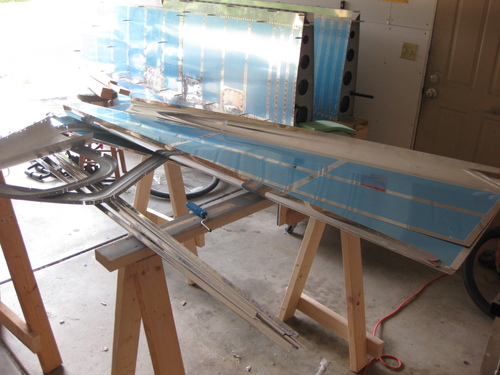 I started dimpling one of the skins.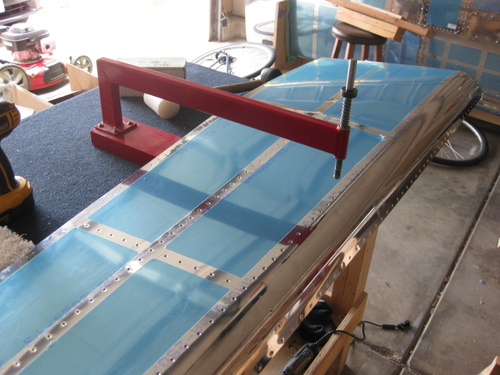 I had a migraine most of the afternoon and there were July 4th festivities (yay fireworks!) in the evening.