Sunday July 12, 2009
Center Fuse Drilling (Center Fuselage)
1.6 Hours
As I mentioned yesterday, my wooden faux spars were a bit too thick, so I unbolted the two halves of the F-704 and took them out. I sanded them down a bit with my belt sander to achieve the proper thickness. Now they're perfect!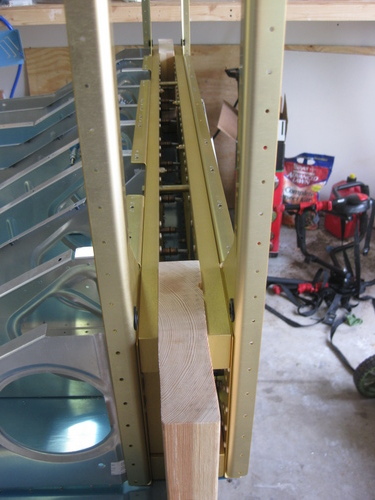 After I cleco'd and drilled the holes between the front F-704 half and the bottom center skin, I attached the F-704H side plates and drilled them.
I spent a few minutes figuring out some of the misc. tasks that need to be done on this center section, like installing the crotch strap mounts.