Monday July 27, 2009
Started installing crotch strap brackets (Center Fuselage)
2.0 Hours
The instructions tell you to countersink four of the holes along the forward edge of the center fuselage section assembly, so I did that. This is to create a smooth surface on the inside of the F-704 bulkhead flange, against which a stiffener will later sit.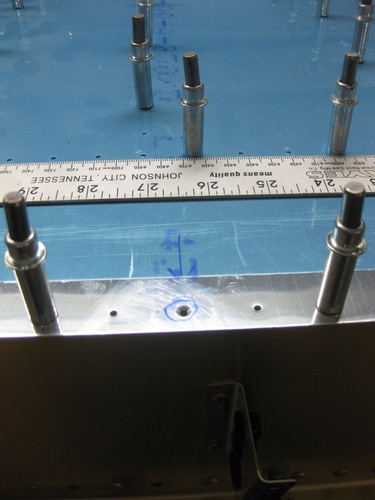 Then, I started work on the crotch strap brackets. I carefully aligned and drilled the aft bracket as shown.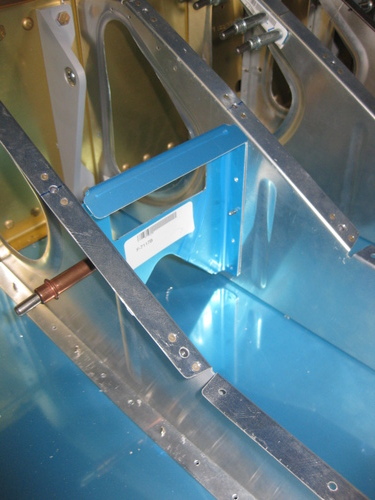 And the forward bracket...