Tuesday September 29, 2009
Assembling the Center Section (Center Fuselage)
3.0 Hours
The first thing I did was to rivet these little straps on the two center seat ribs. They will be removable to help with installing and removing the control column assembly.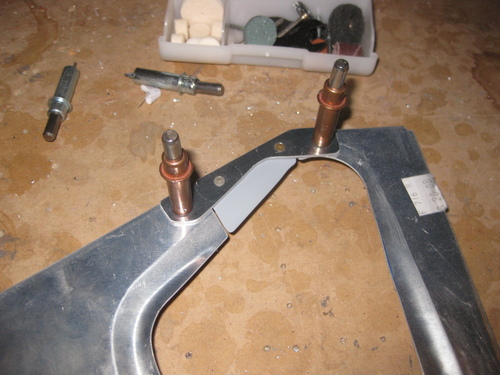 After deburring and dimpling the aft F-704 bulkhead, I cleco'd on the seat ribs for installation.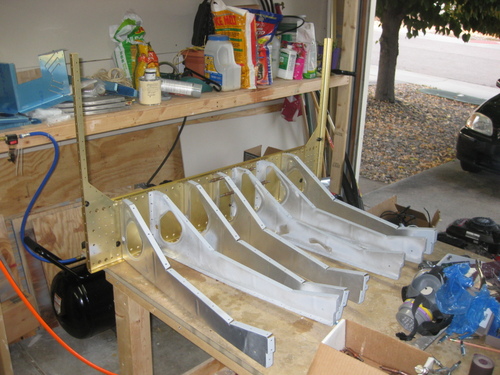 First, I installed, torqued, and lacquered the top and bottom bolts.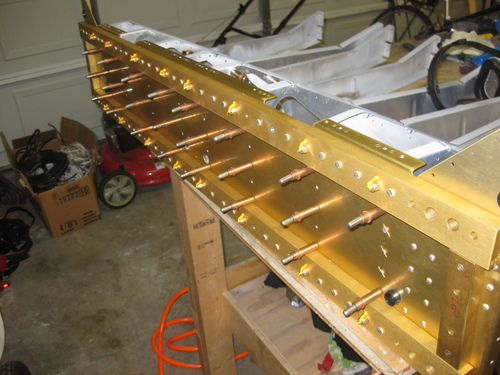 Then, I solo riveted the first three ribs.