Wednesday November 4, 2009
Finished Drilling F-715 Seat Ribs (Center Fuselage)
1.2 Hours
I finished drilling the right-side F-715 to the seat pan.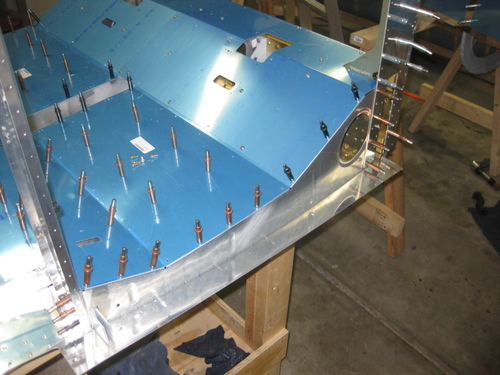 And then repeated the entire process for the left-side.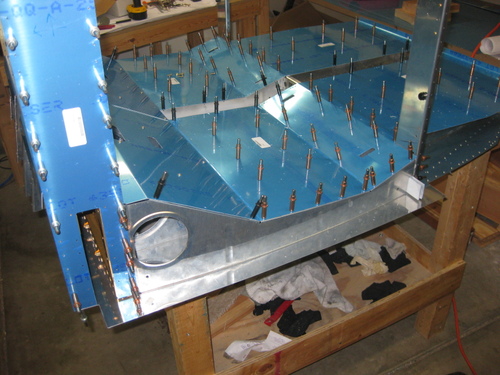 The center section is ready for mating to the aft fuselage (as soon as that riveting is done).