Wednesday December 2, 2009
Fabricated and Drilled F-796A, B, C, and D (Forward Fuselage)
2.5 Hours
I started by fabricating the F-796 C & D shims from sheet stock. Then, I fabricated the two F-796 B angles (although the plans call them shims as well). Then, I used a completely different drilling strategy from the plans, derived from Brad Oliver's experiences with these parts. Basically, the plans have you drill initial holes through the parts off of the plane, but they aren't really guaranteed to line up right. Fitting, clamping, and drilling in place seems to result in better results. Here's the angle on the inside.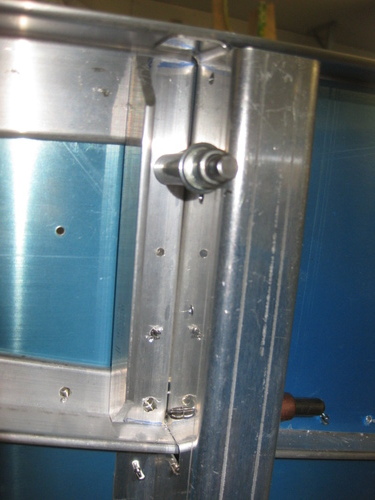 And the F-796A fuel tank attach bracket on the outside.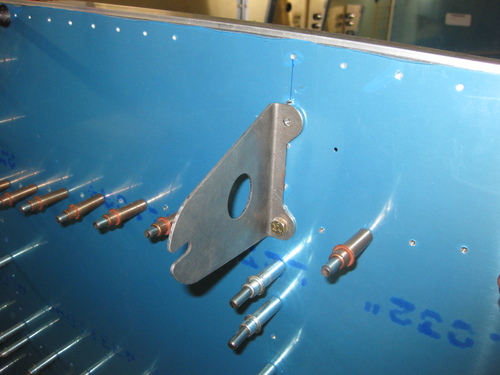 Same deal on the other side...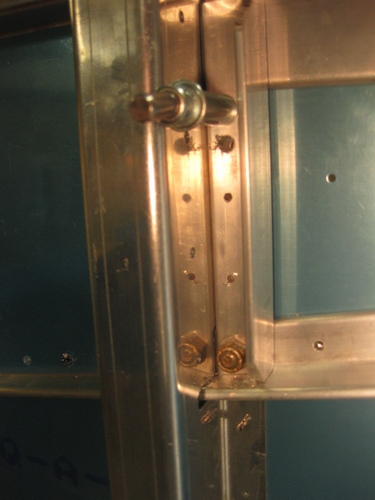 All done, with no troubles.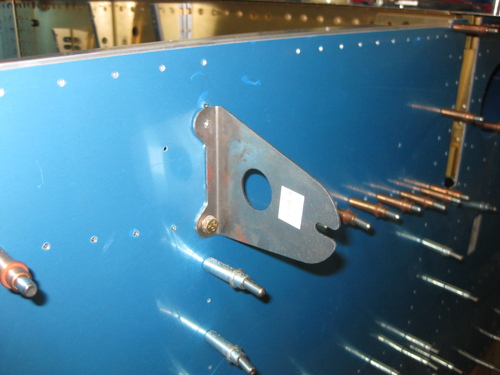 I cleco'd the bottom forward skin on and drilled the bottom (top in the pic) row of rivets through both skins into the lower longeron.