Thursday December 3, 2009
More Forward Bottom Skin Drilling, Started Brake Pedals (Forward Fuselage)
1.5 Hours
I drilled the other side lower longeron holes.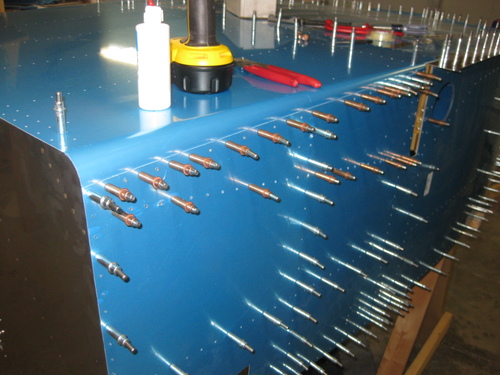 And then drilled all of the forward bottom skin to firewall holes.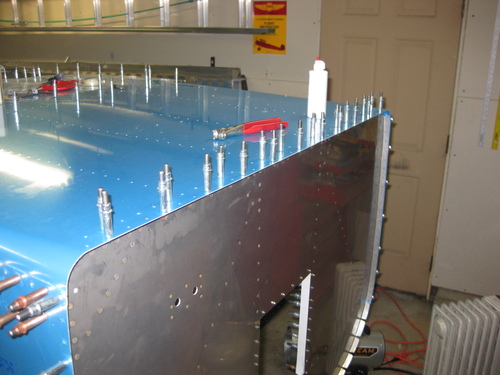 Next up: brake pedals.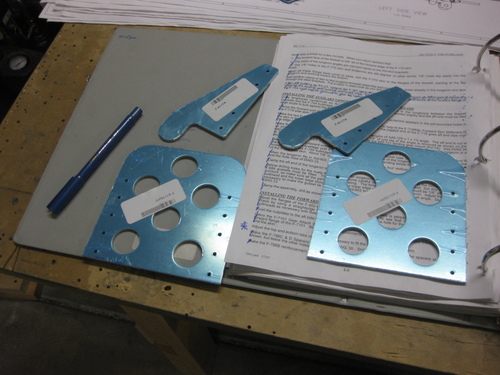 I got some angles fab'd up and drilled one of the pedals together.