Sunday December 6, 2009
Finished Rudder Pedal Drilling, Drilled Floor Stiffeners, Drilled Baggage Side Skeleton
(1.9 Hours Center Fuselage, 3.1 Hours Forward Fuselage)
5.0 Hours Total
I clamped the two brake pedals together into similar alignment to mark the holes for the master cylinders.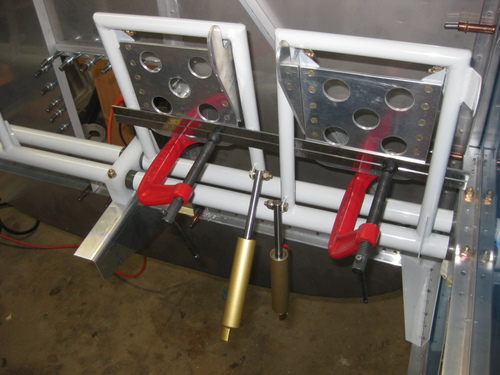 Then, I used a stubby drill-bit through the master cylinder hole to scratch a mark for where the hole should be in the brake pedal side plate.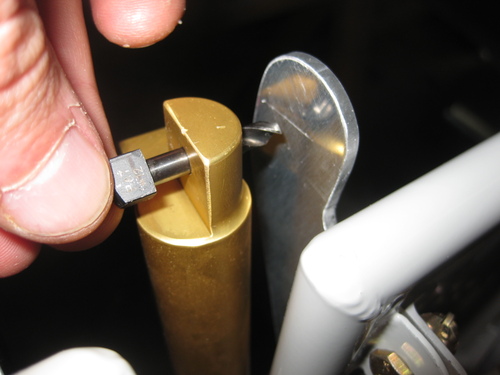 Then, I drilled the holes and bolted on the cylinders.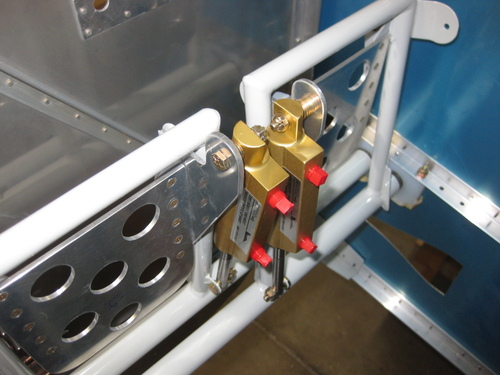 Here's a short video clip showing the brake pedal functioning against the master cylinder. I thought it was cool. :p
Next, I trimmed the center support bracket, drilled the extra holes, and drilled a couple of lightening holes with a new adjustable fly-cutter that I got. Worked nicely.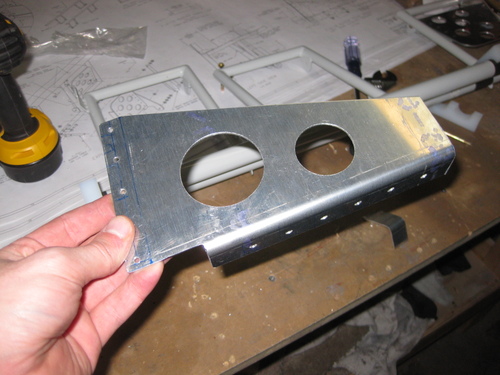 Then, I started working on the forward floor stiffeners. I managed to drill the center two without help by clamping.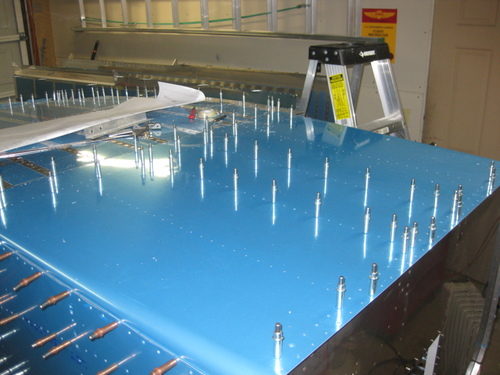 Emily helped me by holding the outer two stiffeners in position while I drilled a couple of holes to hold them in position.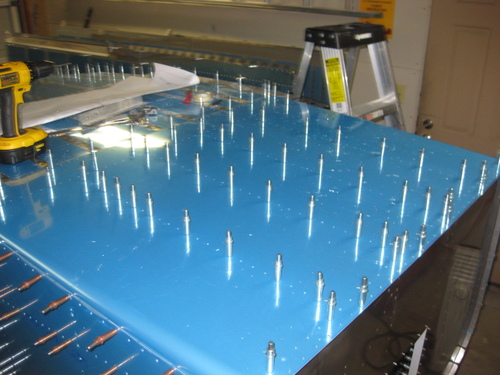 The view from inside...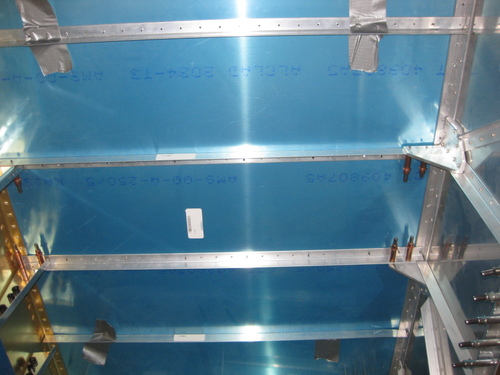 Finally, I got out the baggage area side bracing members and drilled them to the side skin.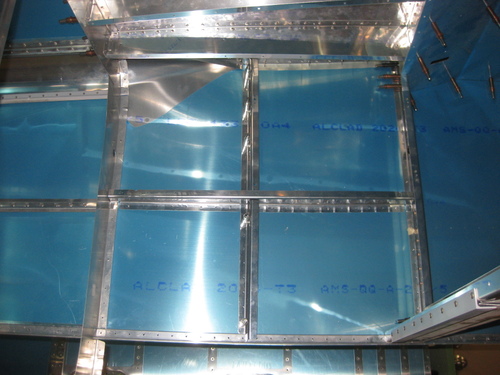 I wrote up a quick list of things I need to do next. Then, I'll be able to pull this thing apart and start prepping it for riveting.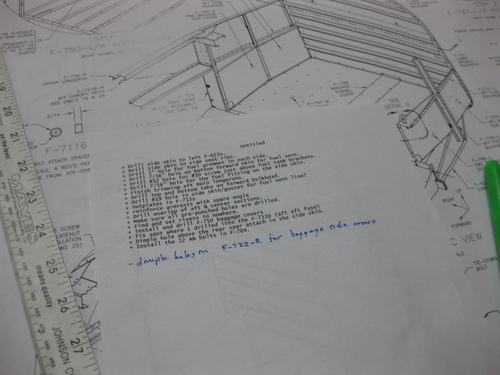 It isn't complete yet. I need to finish going through the plans and make sure I've gotten everything.