Sunday December 13, 2009
Endless Deburring, Dimpling, and Priming (Forward Fuselage)
8.9 Hours
First thing today, I started priming the pieces I had prepared yesterday. Despite the snow, it was pretty warm out today--about 40.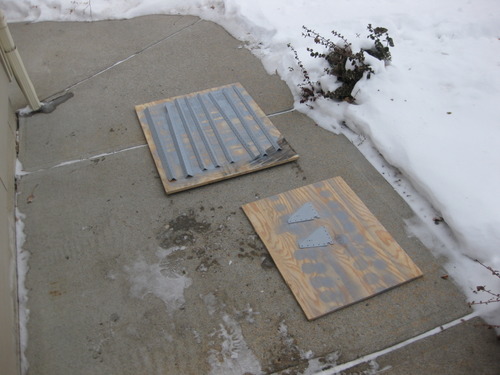 I countersunk the holes into the angle along the bottom edge of the firewall before I took it off of the fuselage assembly. Then I deburred the firewall thoroughly.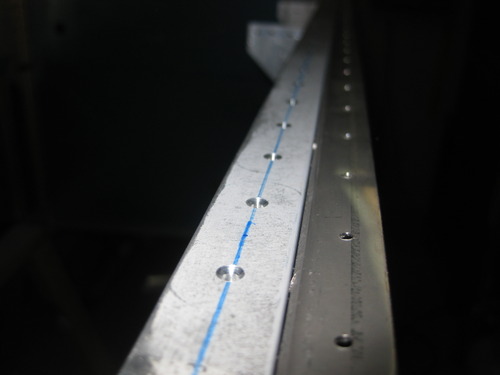 I dimpled and deburred the miscellaneous bulkhead and other pieces.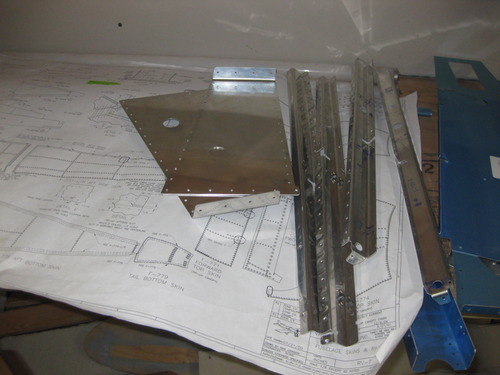 Then, I deblue'd and deburred the left F-770 skin.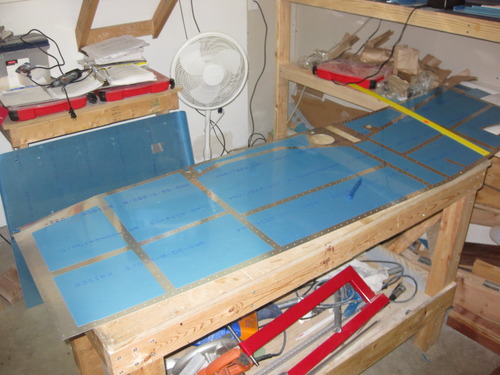 And then dimpled the left F-770 skin, carefully avoiding the holes that don't get dimpled.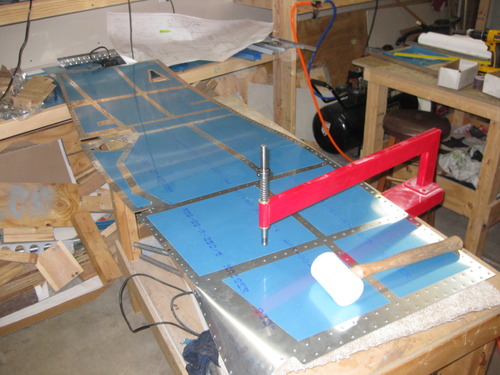 I deblue'd and dimpled the center bottom skin.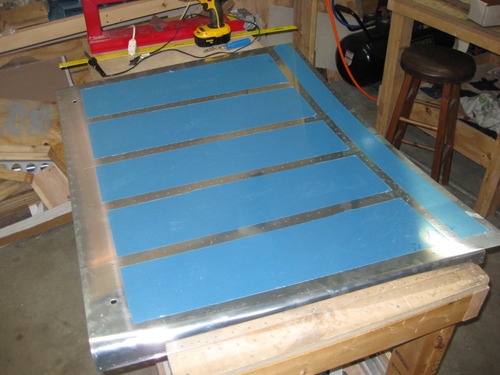 I also set an AN426AD3-3 in both of the "rivets to nowhere" in the center bottom skin. These holes would be used for something if I was building the -A (tri-gear) model.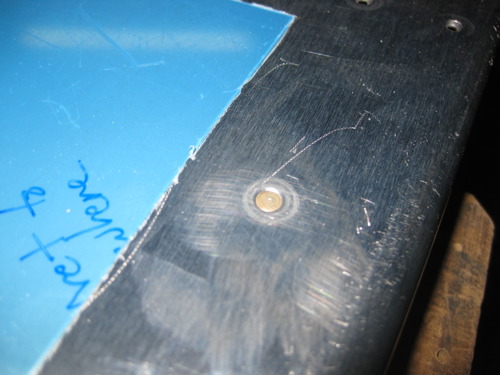 I deburred and countersunk the left F-704H side doubler plate.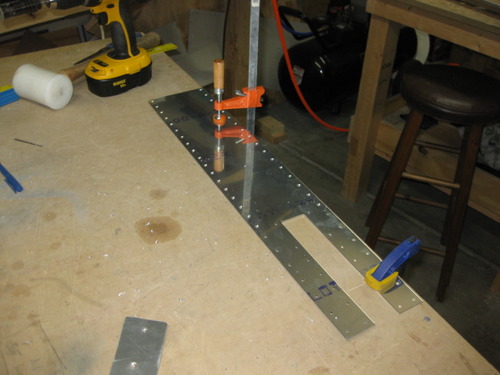 Then, I deblue'd, deburred, and dimpled the right F-770 skin, but evidently neglected to photograph it. Use your imagination...
Finally, I deburred and dimpled the armrests.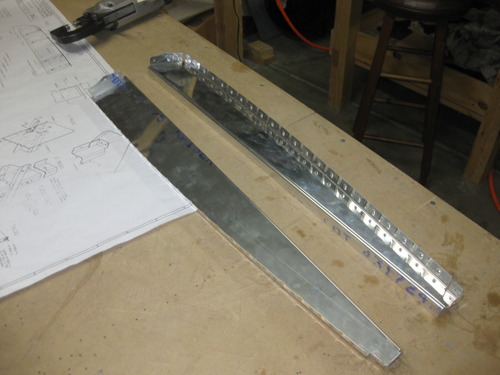 That was a loooooong day of deburring and whatnot. There's still a hell of a lot more to do before pieces can start going together once again. The longerons have to be countersunk and primed, for instance.