Tuesday December 15, 2009
More Deburring, Countersinking, Disassembly (Forward Fuselage)
1.8 Hours
I deburred and countersunk the right F-704H.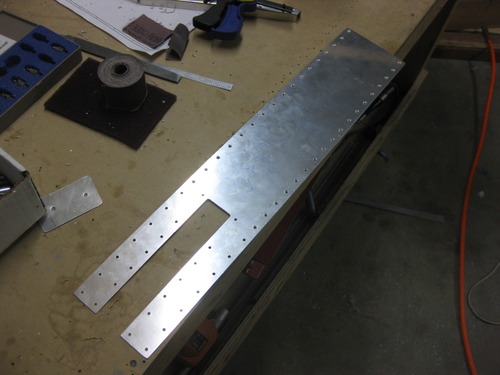 Then, after removing a bunch of clecos, Emily helped me separate the center and aft fuselage sections.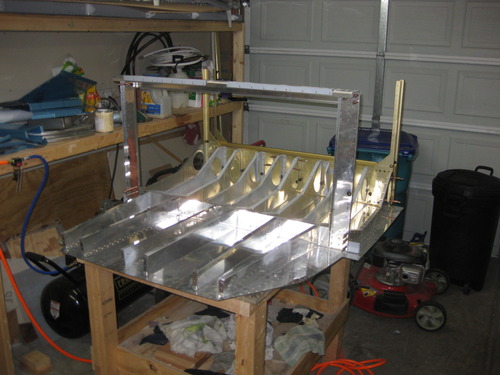 Looks kinda forlorn.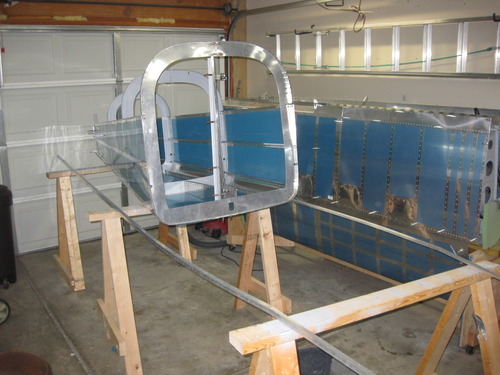 Just another shot of the sadness that is the disassembled fuselage.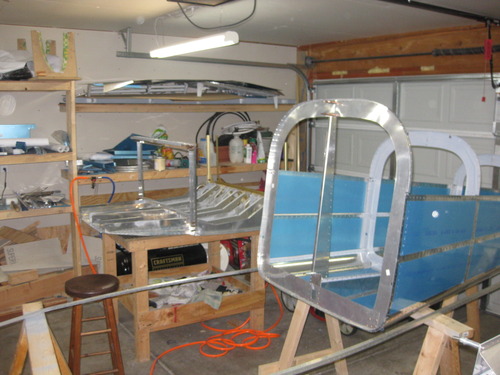 While I was out tonight, I deburred and primed the F-623's and a couple of miscellaneous straps.