Tuesday December 22, 2009
Fuselage Riveting (Center Fuselage)
1.7 Hours
I riveted the center two forward floor stiffeners to these angles on the firewall...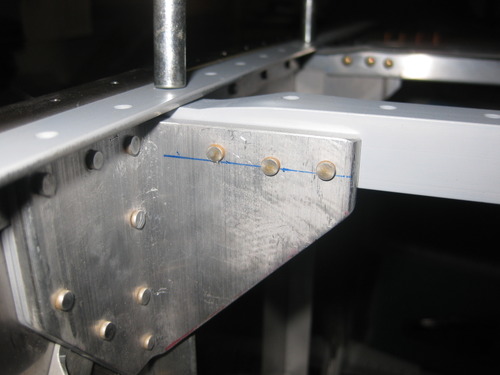 And these brackets on the F-704 bulkhead.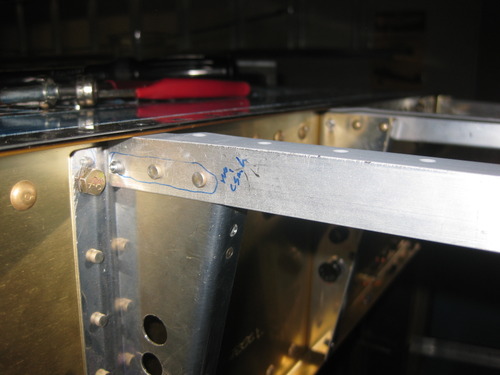 Then I cleco'd the forward bottom skin in place.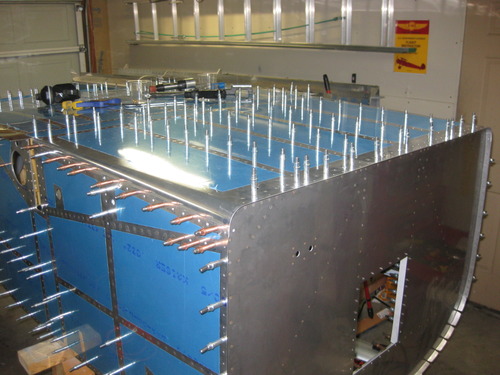 Emily wasn't feeling very good tonight, so I did some more solo riveting. It's slow and a bit tricky, but it's nice to make progress.