Friday December 25, 2009
More Solo Fuselage Riveting (Fuselage)
1.2 Hours
I headed out to the garage and did some more solo riveting on the fuselage, most of it on the right side of the fuselage.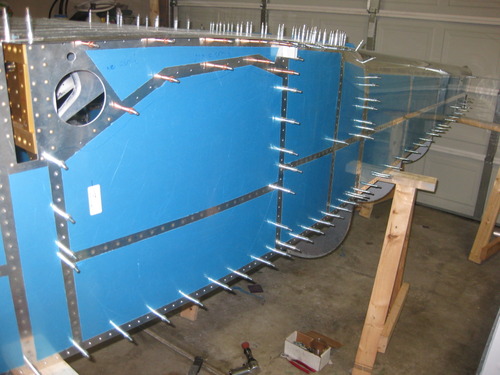 I've done basically all of the riveting that is possible (or safe) to do by myself. Hopefully Emily will be in a riveting mood in the next few days.