Friday January 1, 2010
Even More.... Fuselage Riveting! (Fuselage)
1.4 Hours
In the morning, Emily helped me do some riveting on the bottom of the fuselage here where the center section joins with the aft fuselage.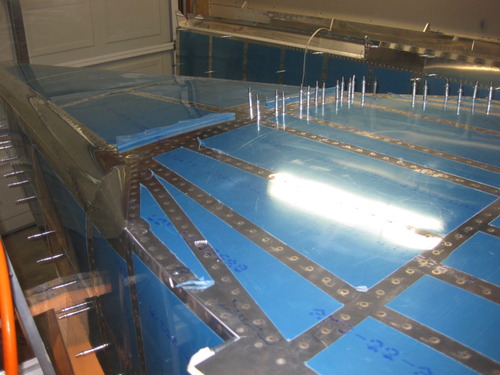 Then later in the afternoon we did all of the bottom forward rivets on the left side.