Sunday April 18, 2010
Flipped the Fuselage! (Fuselage)
4.8 Hours
This morning, I turned one of my old sawhorses into this support for the forward fuselage once it's turned over. It's about 22" tall and is very solid.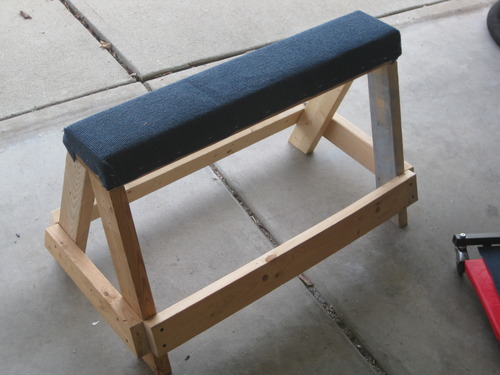 Then, later, Emily came out and helped me bang out the last few rivets in the wing attach area.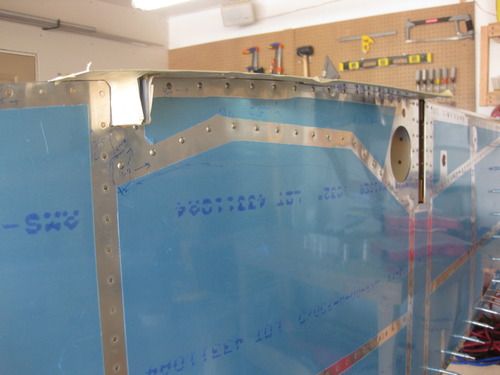 Then, she helped me flip the fuselage over onto the support I had made earlier. This looks cooool! At this point, the longerons were not level. Later, I cut the aft sawhorse down by about 5" and leveled the fuselage longitudinally.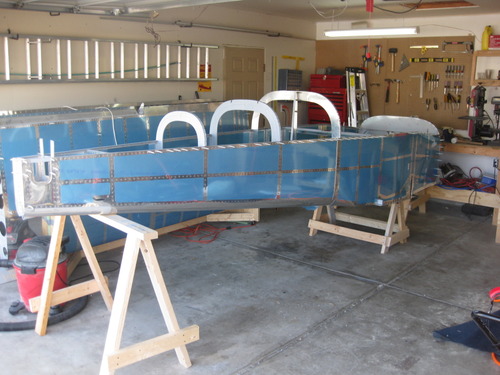 Next, I solo riveted the remaining rivets on the two aft bulkheads.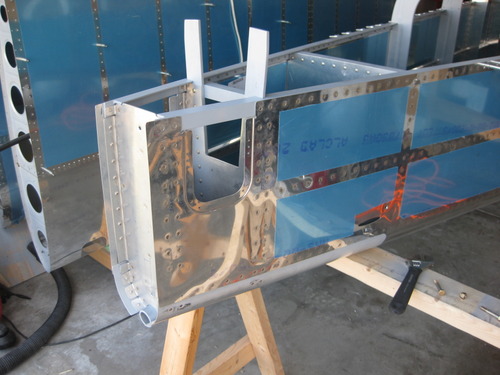 I started working on the aft deck and the two spacers. Here's the forward spacer after I had fabricated it.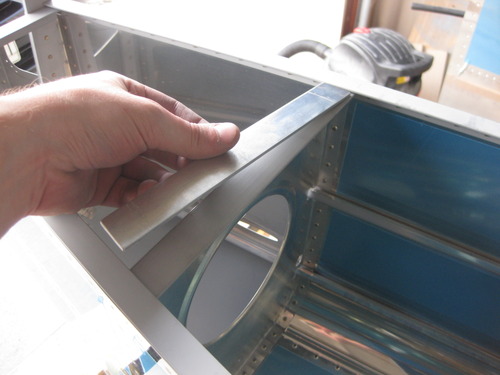 And here's the aft spacer.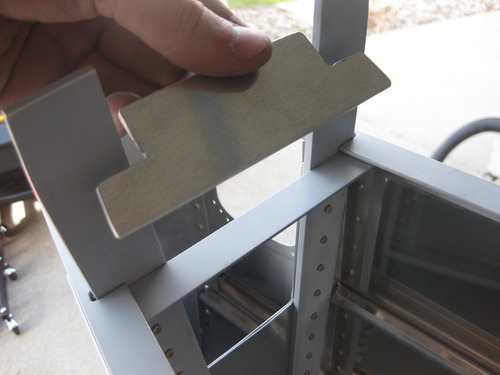 Fits great!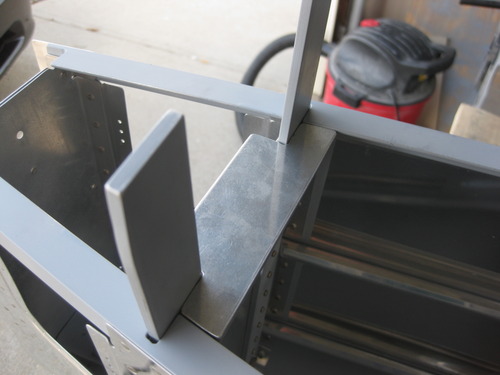 I used some double sided tape to hold the spacers in place, verified that I had no twist in the fuselage (fore and aft were level) and then clamped the aft deck to the longerons.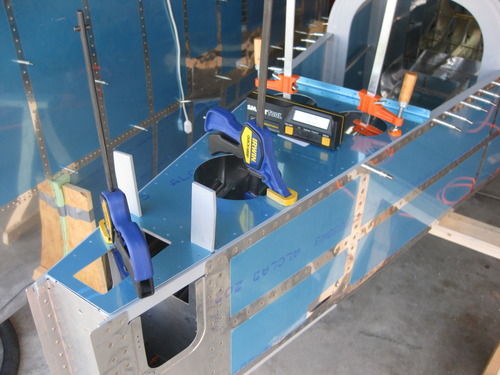 Finally, I drilled the aft deck to the longerons, spacers, and angles.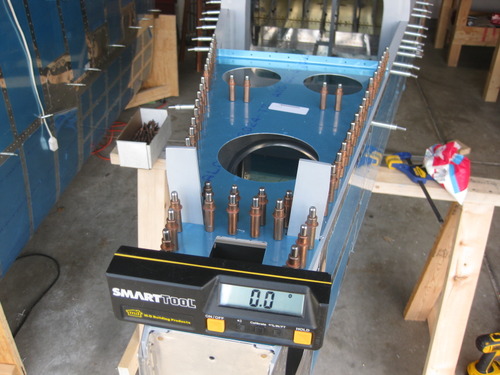 Feels great to be making more progress.