Saturday April 24, 2010
Drilled and Riveted Firewall/Longeron Gussets (Forward Fuselage)
1.8 Hours
Today, I drilled the left gusset...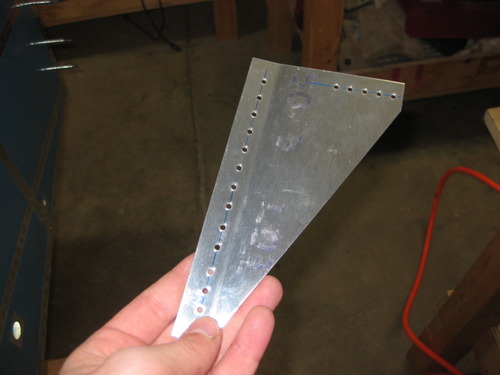 ...and match drilled it to the longeron and firewall angle.
Then, I riveted both gussets in place.
Finally, I found these seat belt anchor brackets and started measuring for placement in the fuselage.