Sunday April 25, 2010
Seat Belt Anchors, F-706 Bulkhead, Bellcrank, F-706/705 Gussets (Fuselage)
5.3 Hours
After deburring the seat belt anchors, I marked and drilled them to the longeron just forward of the F-708 bulkhead.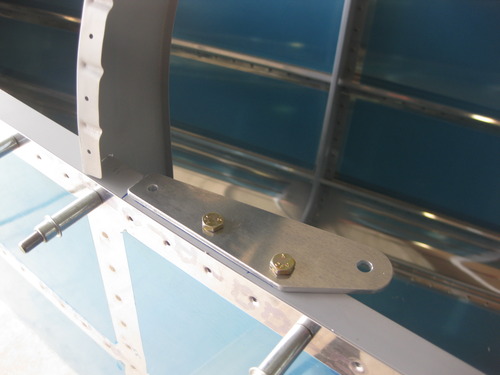 To give you perspective, the three bulkheads I was dealing with are, from left, the F-708, F-707, and F-706. Apparently having the seat-belt anchors so far back gives a direct load path.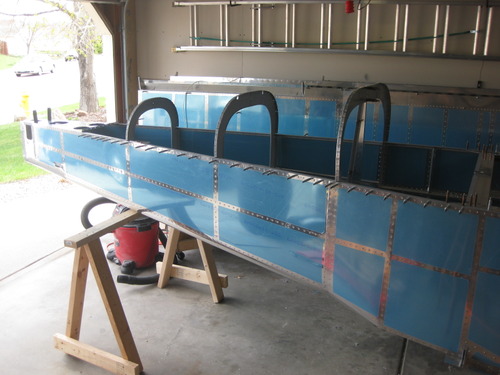 Next, I spent quite a while riveting this vertical F-728 rib that attaches to the F-706 bulkhead. Also, I hadn't yet riveted the baggage ribs to the F-706, so I did that.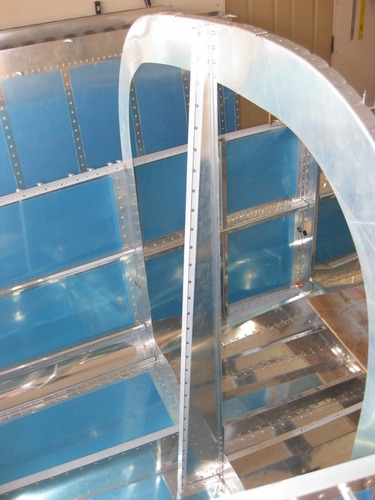 Then, I drilled the elevator bellcrank assembly...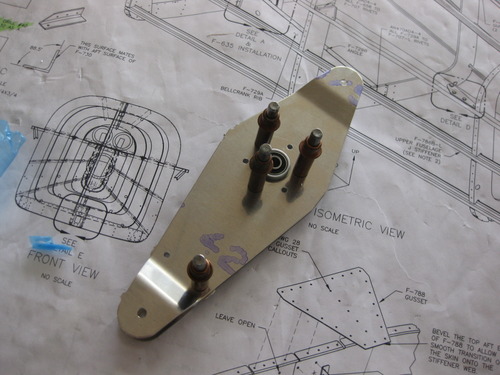 ...and deburred and riveted it.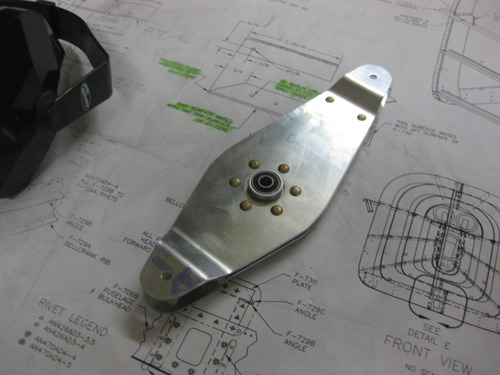 Then, I fabricated the required spacers and test fit the bellcrank assembly. Fits great!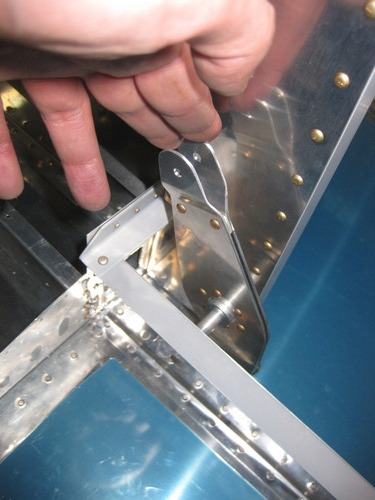 Next up are these gussets that connect the F-707/706 bulkheads to the longerons. I drilled them...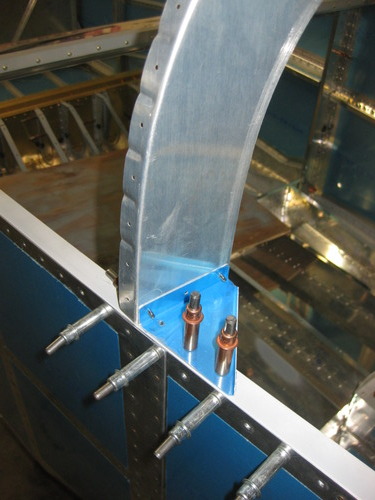 ...and riveted all four in place.