Wednesday May 5, 2010
Baggage Bulkhead Covers (Center Fuselage)
3.0 Hours
I began the night by finishing the radius trim on the upper half of the baggage bulkhead cover.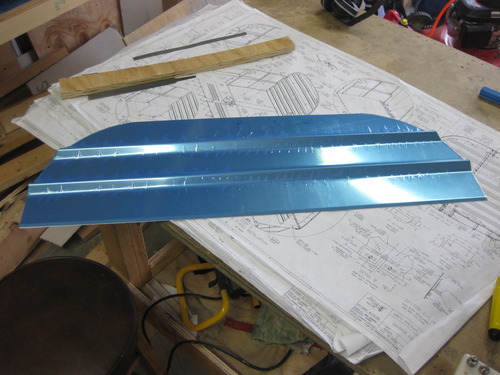 Then, after carefully measuring for hole locations, I duct taped the upper half in place and drilled everything to the bulkhead.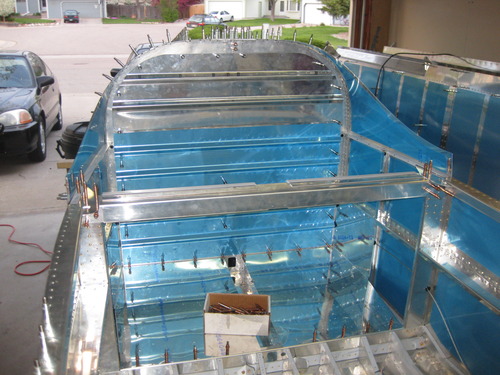 Then, I notched the upper half and drilled the wear blocks in place.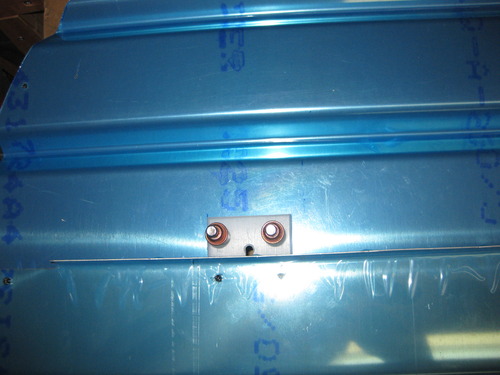 Another pic of the wear blocks. This is where the upper seat belt cable comes through the bulkhead cover. These plastic wear blocks prevent the metal bulkhead cover from getting worn.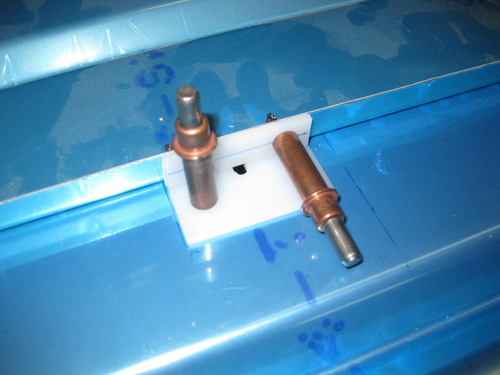 And from the front... I think they turned out pretty well.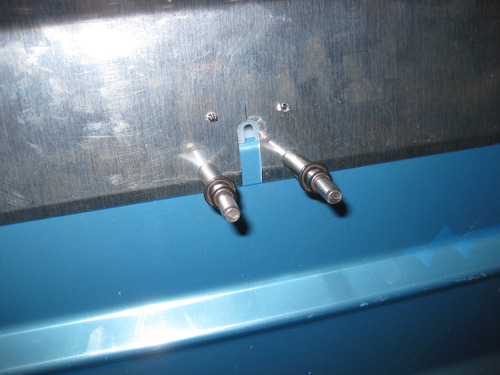 Finally, I installed nutplates on half of the bulkhead holes. The cover will screw into these.