Thursday May 6, 2010
Finishing Baggage Bulkhead Cover (Center Fuselage)
2.5 Hours
First, I installed nutplates on the other half of F-706.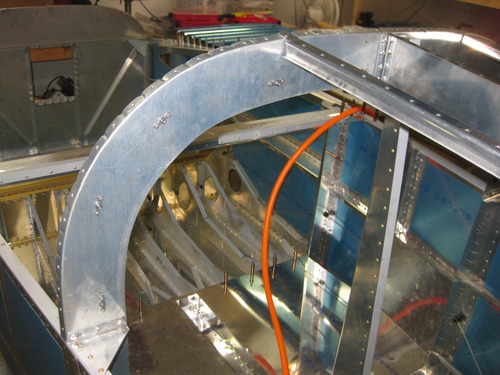 Then, I deburred the top half of the cover and installed the wear blocks.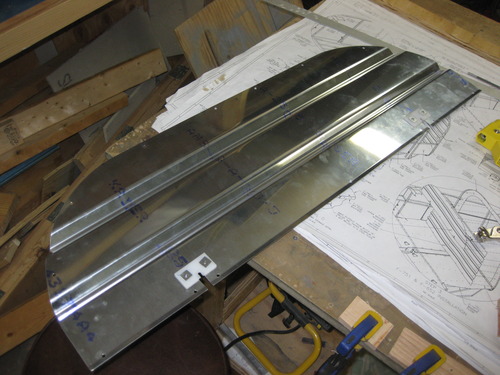 I also deburred the bottom half and installed nutplates and wear blocks.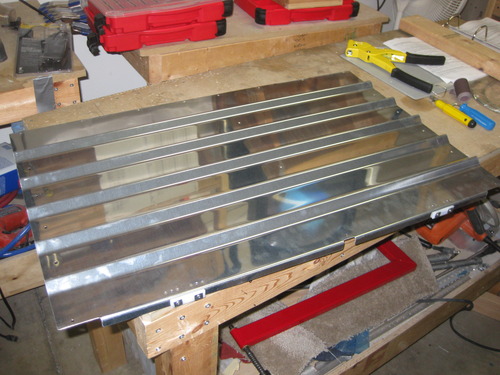 Then, I screwed the cover in place. This took a while...screws suck.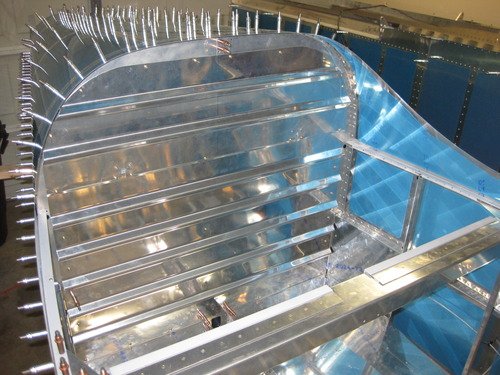 Finally, just for kicks, I cleco'd the baggage tunnel cover in place. Tomorrow I'll deburr it.