Sunday May 9, 2010
Aft Seat Pans, Forward Tunnel Cover (Center Fuselage)
5.3 Hours
This morning, I deburred the right aft seat pan and then riveted the hinges on. I've noticed that a lot of builders use LP4-3 blind rivets for this, but the plans call out solid AN470's, so that's what I used.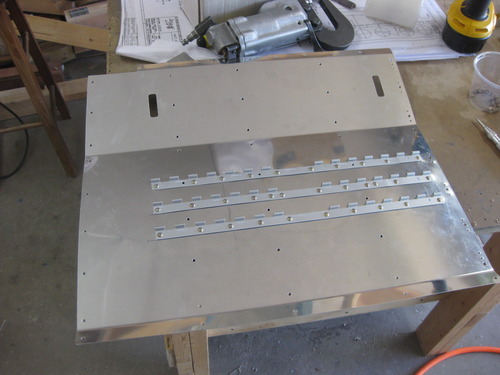 A short while later, it was riveted in place (in this case, you do use those LP4-3's).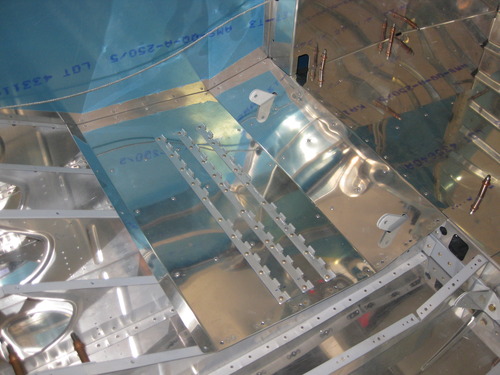 Next, I drilled the remaining hinge segments to the left aft seat pan.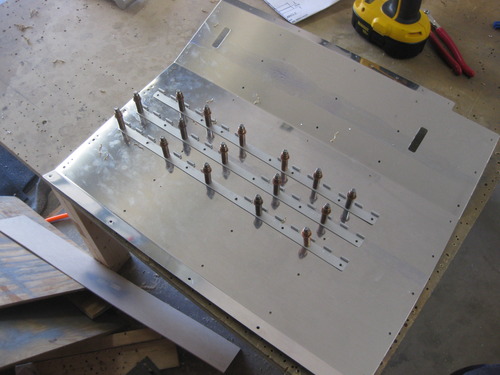 And, after lunch, deburred it and riveted the hinges.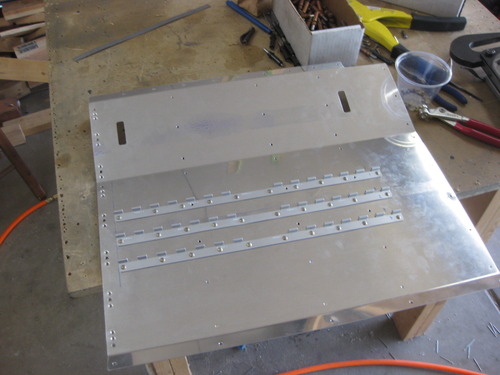 Both aft seat pans are installed.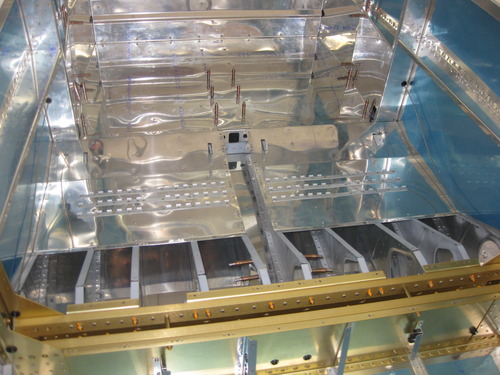 Next, I got to work on the F-741 forward tunnel cover. I trimmed the Z-angle's as required.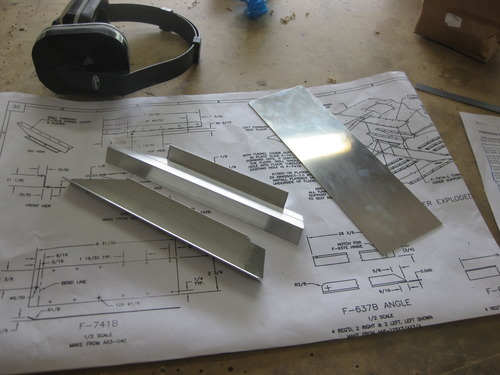 I carefully drilled the screw holes and installed them in the fuse.
And then clamped and drilled the top skin.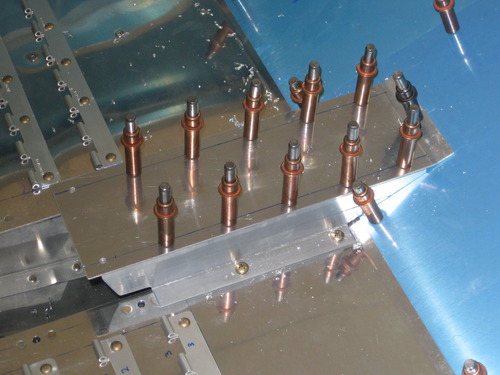 Finally, I riveted the tunnel cover together.