Saturday May 29, 2010
More Forward Fuselage Covers, Started Electric Flap System (Fuselage)
5.7 Hours
This morning, I drilled and bolted the left F-7114 gusset.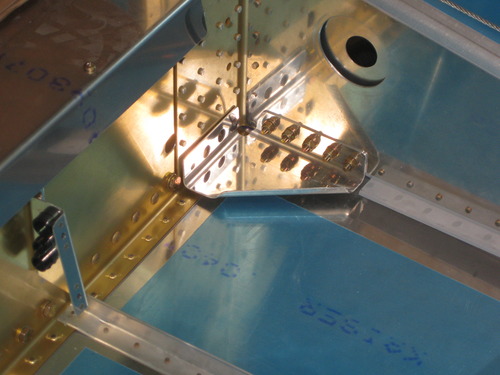 I cleco'd the F-782A cover plate in place and carefully drilled the F-782D angle.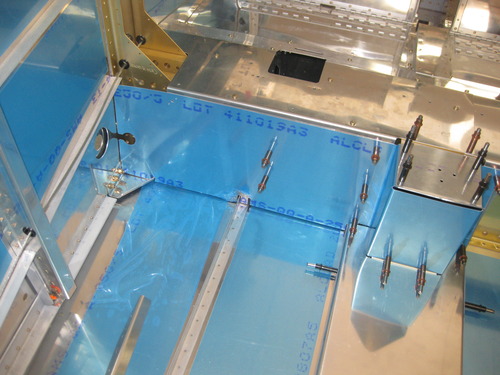 Here's the F-782D angle riveted in place.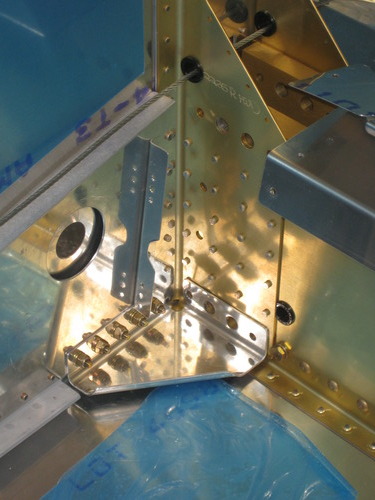 Later, I riveted the nutplates to the F-782D angle. I did these after riveting the angle to the fuselage because the nutplates would have interfered with the rivet puller. Two of these rivet heads weren't perfectly flush, so I sanded them down.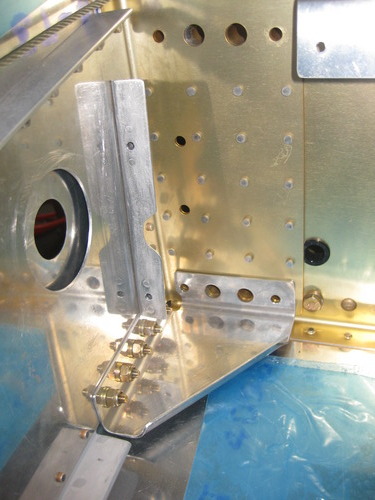 It turns out that I installed two of the forward floor stiffener angles backwards. This doesn't make any real difference, except that the F-782A covers are prepunched assuming the correct positioning, so I had to notch them again in the position where my angles are installed. I riveted little cover plates over the factory notches.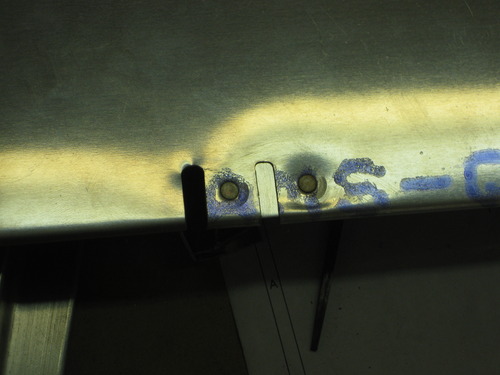 Then, I did the whole process for the left-hand cover and angle.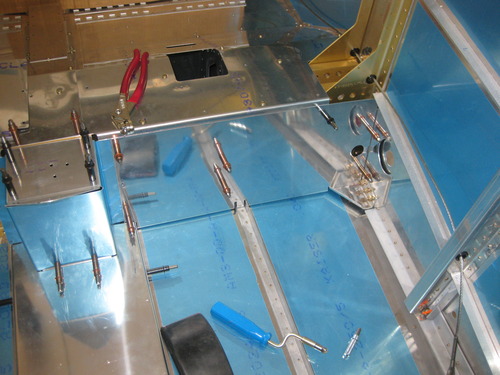 I pulled all of the covers out of the fuselage to install nutplates. Here's the fuel valve cover.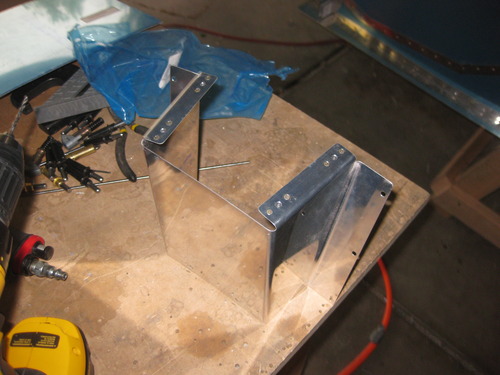 I also installed the nutplates on the F-782C center cover.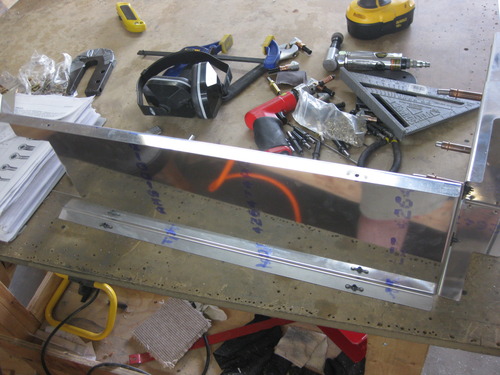 And finally, the two nutplates on the firewall recess.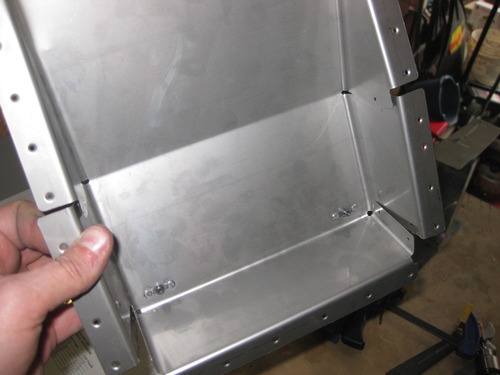 Then, I cleco'd all of these parts back into the fuselage.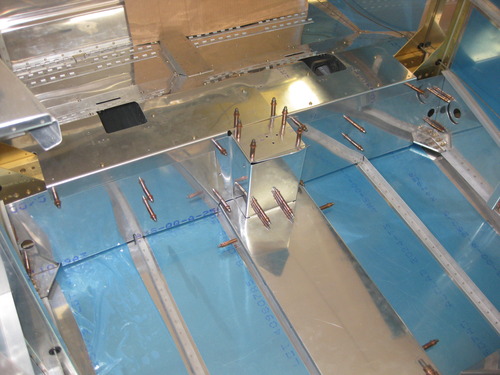 Moving on, I started working on the electric flap system. I pulled out the flap actuator weldment and drilled the clevis holes to 1/4".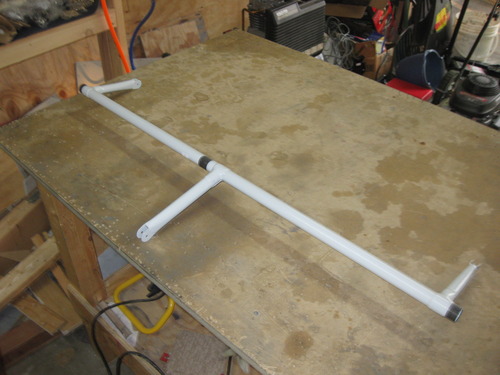 Next, I trimmed and drilled the F-680 center bearing block.
Then, I fabricated F-766C plate and drilled the one index hole.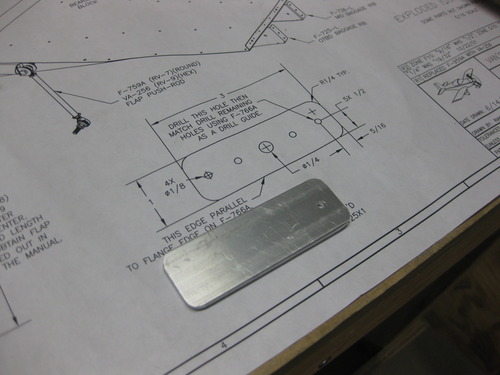 I fabricated the F-782B attach angle.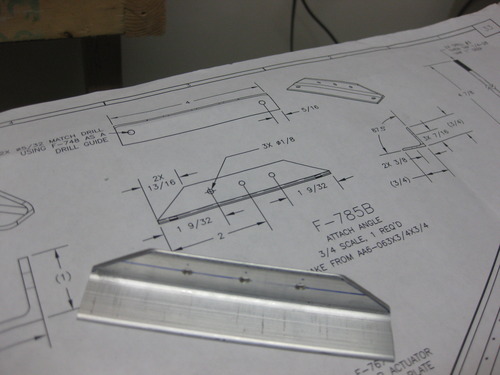 And, lastly, I fabricated the F-766B angle.