Monday May 31, 2010
Continued Flap Subsystem... (Fuselage)
2.8 Hours
This morning, I riveted the F-766C plate to the F-766A channel.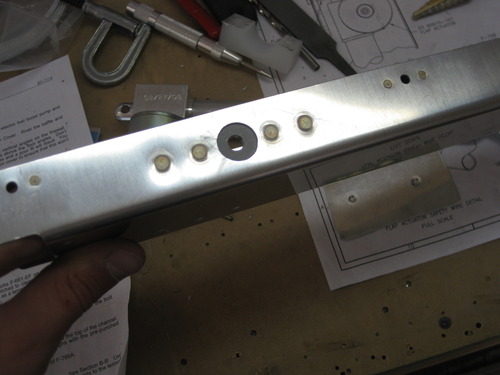 I riveted the F-785B angle to the bottom of the F-785A backrest channel.
Then, I drilled the F-767 attach plate to both the F-705 bulkhead and the F-766 channel.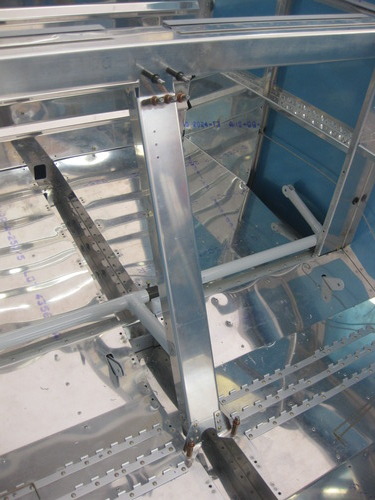 I riveted the F-767 to the F-766A channel and installed the nutplates.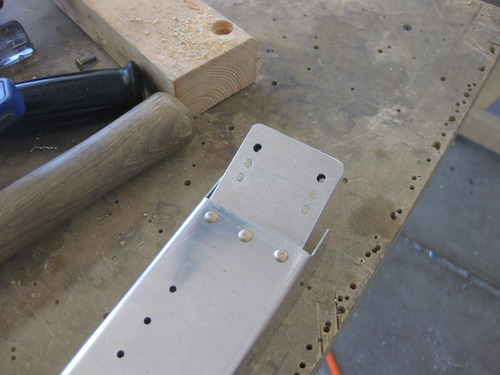 I temporarily removed the flap actuator weldment and installed the nutplates that hold the F-680 center bearing block in place. Then, I reinstalled and torqued the weldment and blocks.
Then, I screwed the F-766A into the fuselage (although I took this picture with the clecos still in place).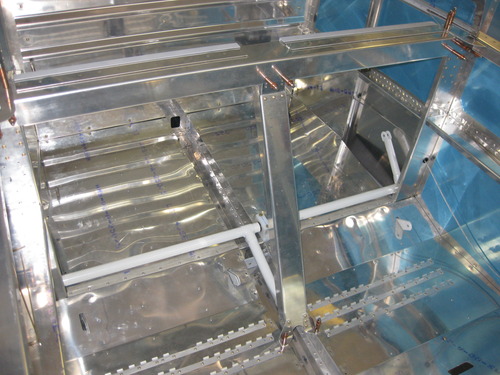 Finally, using my car battery, I figured out where the half way point is on the flap motor and ran it out to that point.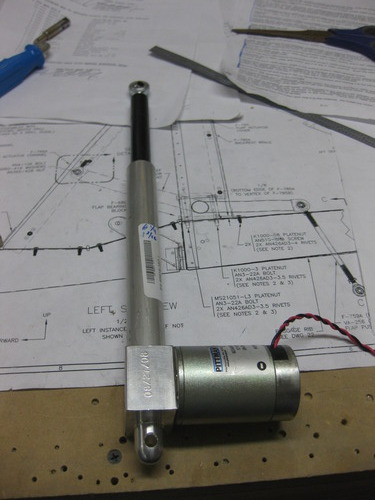 Somewhere in there, I also cut the little F-766D spacer for the flap motor bolt.