Sunday June 13, 2010
Began right wing bottom skin riveting... (Wings)
3.0 Hours
So, I've arrived at that part of the build manual where they want me to temporarily install the wings, drill the rear spar attach, and various other things. I spent a good hour cleaning and organizing the shop; then, Emily helped me lift the right wing onto one of my benches.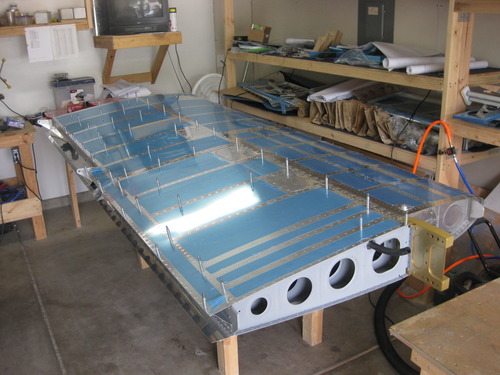 I bolted the aileron bellcrank brackets to the spar and vacuumed out the inside of the wing.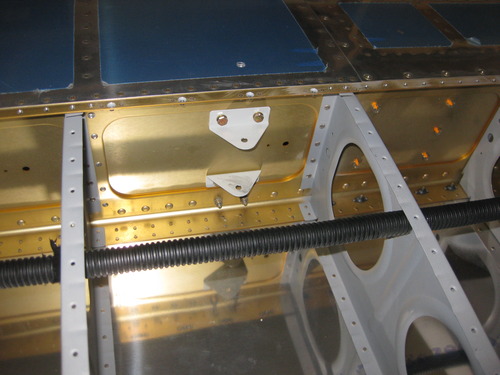 Time to start riveting on the bottom skins! Obviously, this is a bit of a pain because you have to reach inside to buck these rivets. Here's how I had the skin pulled back for riveting the wing walk ribs.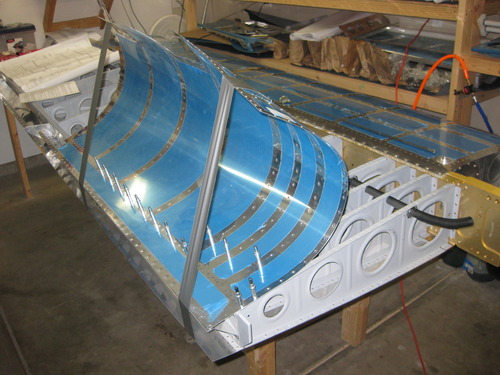 Slow and careful wins this race.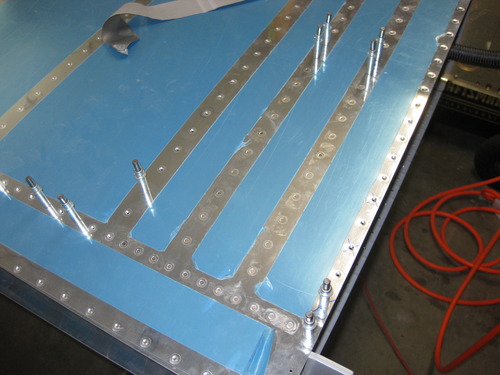 Here's what I finished before I called it a night.