Tuesday August 24, 2010
Finished Riveting Bottom Skins on Right Wing (Wings)
2.5 Hours
Derek and A.B. came over again this evening and helped me finish the bottom skins on the right wing.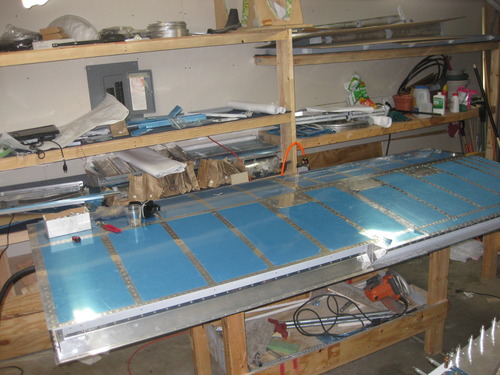 Because it's so difficult to ensure that the shop heads are set properly (you can't see most of them directly), I still want to go through with my rivet gauge and a camera and double check as many of them as I can reach. Still, it's great to have made this progress!