Saturday August 18, 2012
More Left Wing Bottom Skin Riveting (Wings)
2.2 Hours
Today my dad and I continued to work on riveting the left bottom wing skin. There are a few tricky spots on the outboard skin where there are no access holes, but it went very smoothly.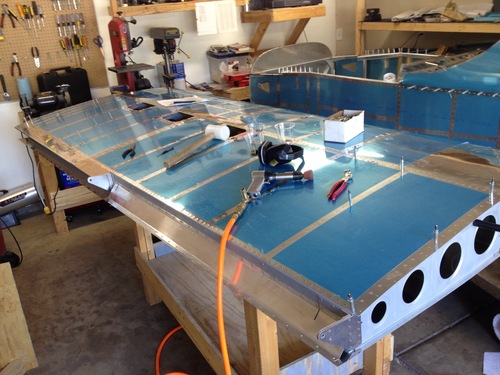 All that remains are the two most outboard panels.