Sunday May 17, 2020
Flap Pushrods, Fuel Lines (Mating Wings)
6.5 Hours
I created the hole in the fuselage for the R hand flap pushrod. Just lots of iterative filing and testing.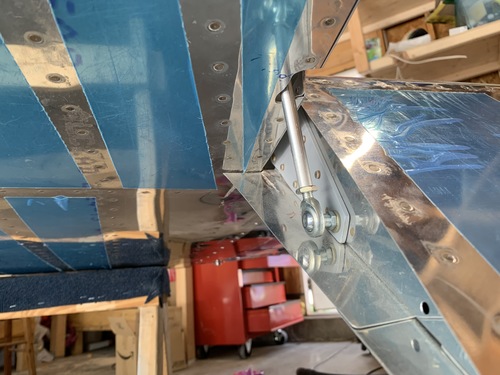 The flaps move together now!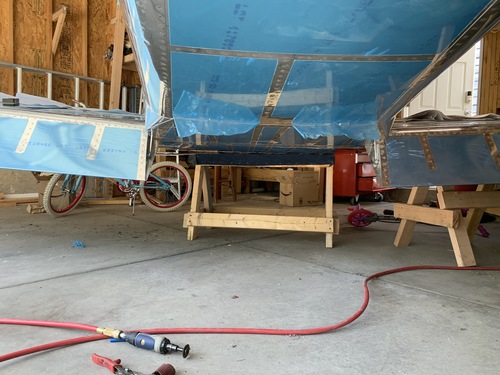 Then I got to work on the fuel lines. I spent a lot of time looking at plans and finding parts and then got to work. This is the vent line from the tank to the fuselage on the L side.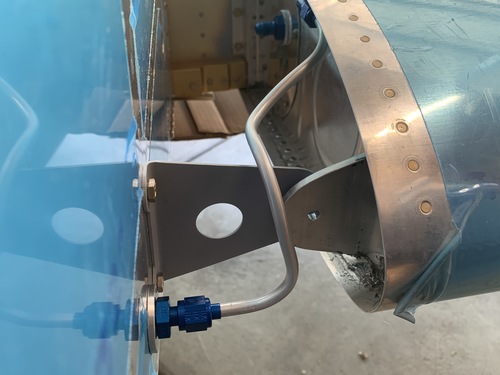 Same thing on the R side. Bending this tubing is a bit finicky.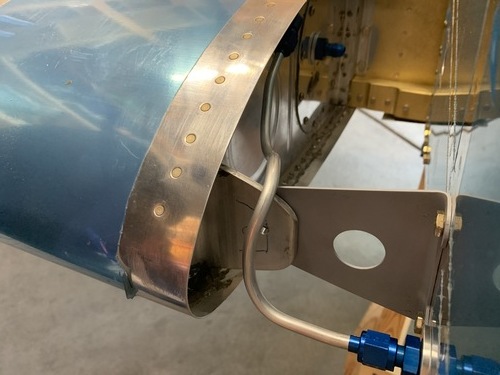 Then I started working on this long run of the vent line around the side of the forward fuselage. The first little zig-zag around the angle right where it comes into the fuselage was the tricky part.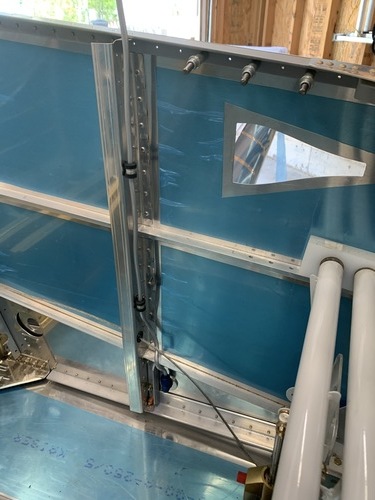 And here's the whole thing in place.