Monday May 18, 2020
Fuel Tank Vent Lines (Mating Wings)
1.8 Hours
I fabricated the two ends of the fuel tank vent lines.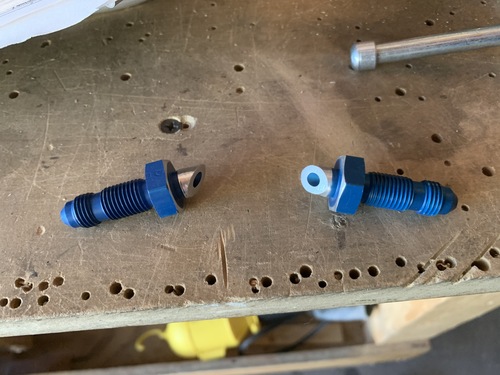 They stick out of the fuselage just behind the firewall.
Then I routed the right hand side fuel tank vent line. Took me two tries...I unfortunately had to toss the first attempt due to a bad bend.