Thursday April 8, 2021
Cabin Frame Roll Bar Drilling (Cabin Frame)
2.2 Hours
Tonight I remeasured the height and width dimensions, which were both correct. Then, I drilled the F-631E splice plate to the aft channels.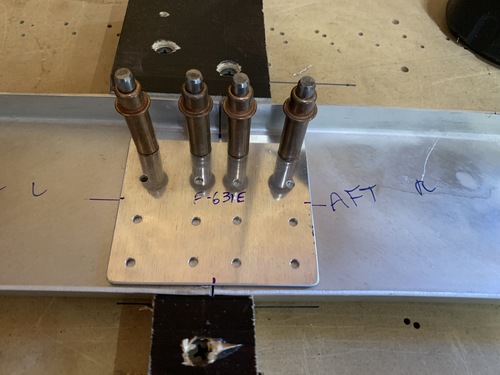 Came out nicely and avoided the tooling holes.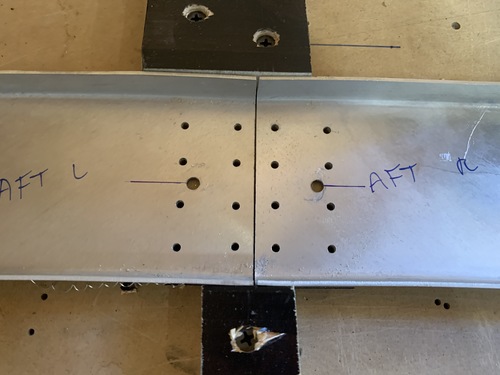 Then I started fitting the F-631B inner strap.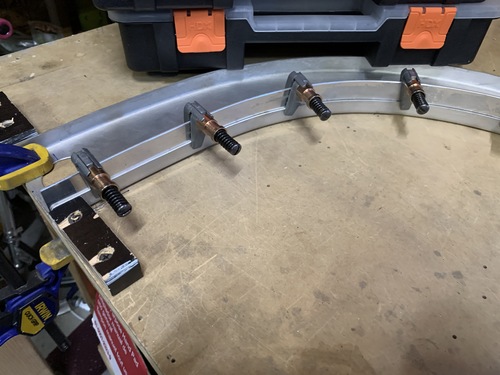 It required a lot of filing to snug it into the radius of the channel.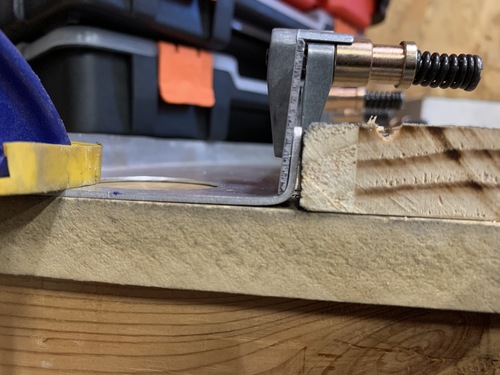 Then I painstakingly marked for holes in the inner channel flange.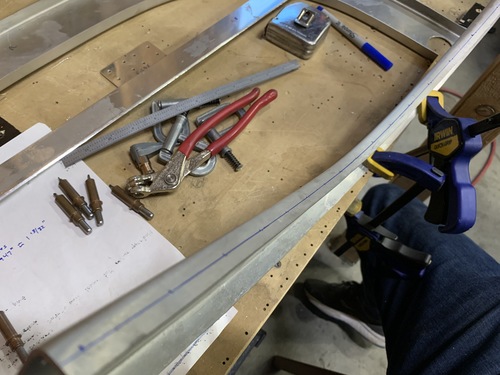 Then, I got the inner strap clamped into position.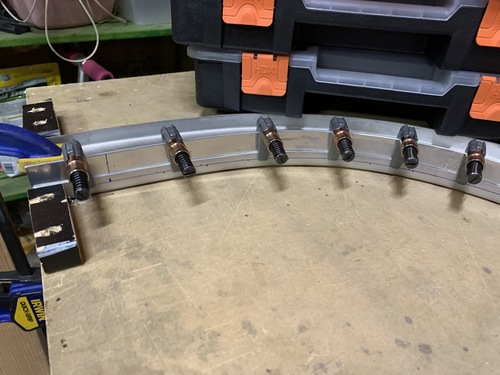 Next, I started drilling, using a 12" 1/8" bit.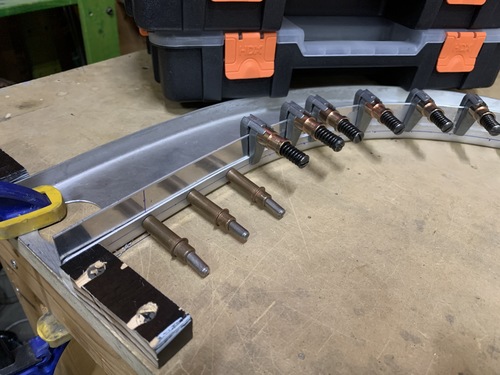 It took a while to do, slowly drilling, reclamping, measuring.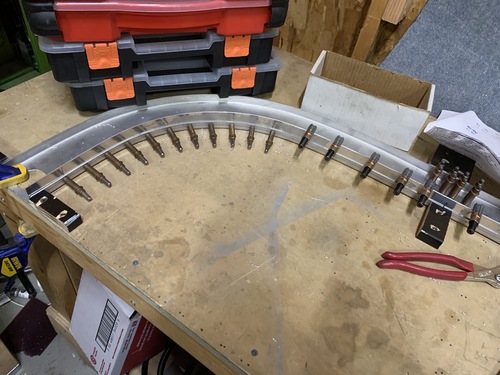 I finished half of the inner flange of the aft channels (so 1/8 of the flange drilling).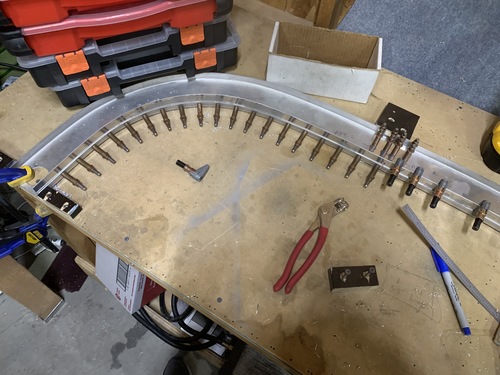 Looks good so far.